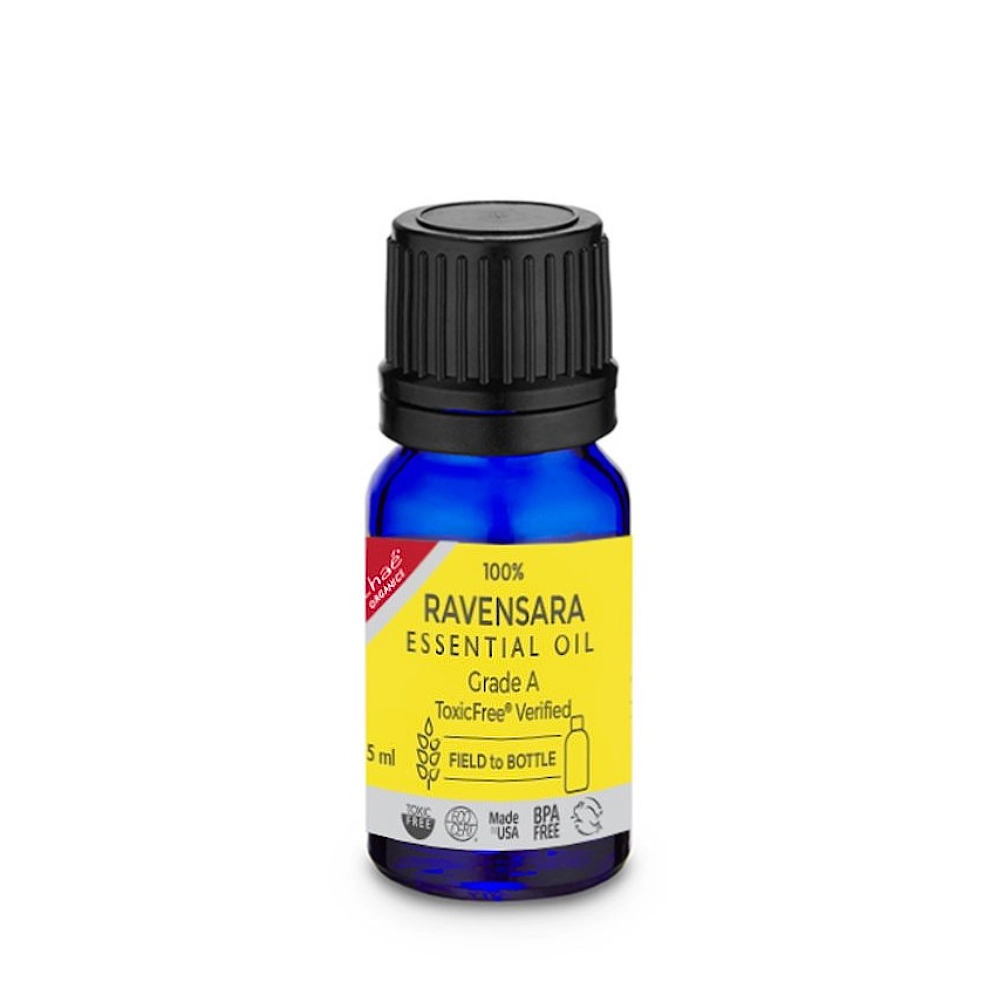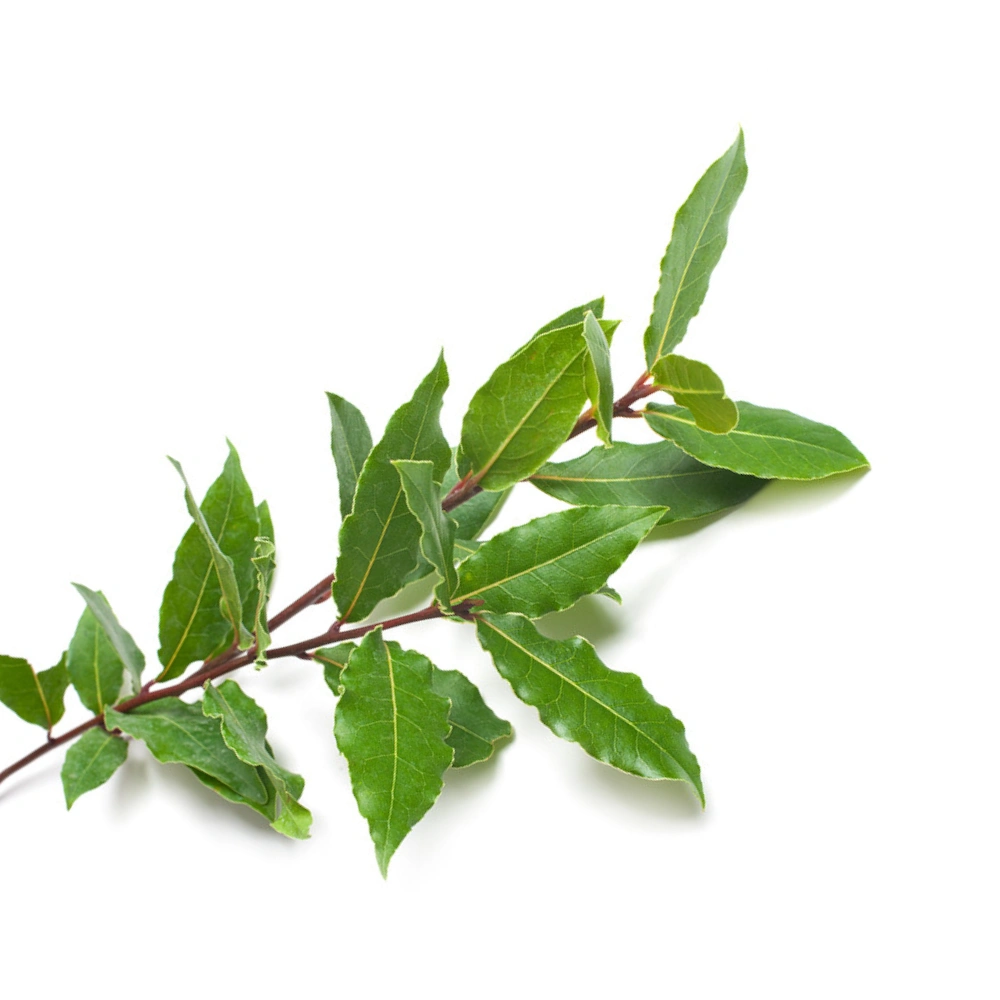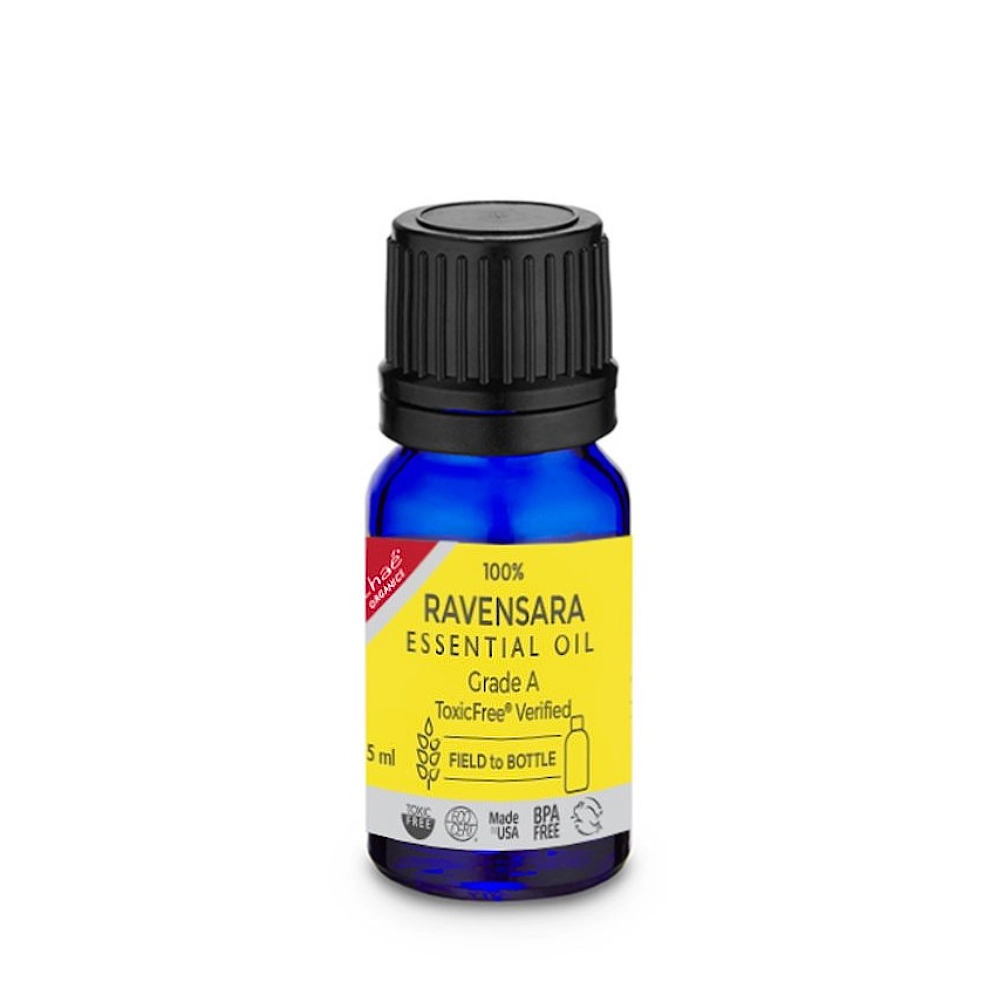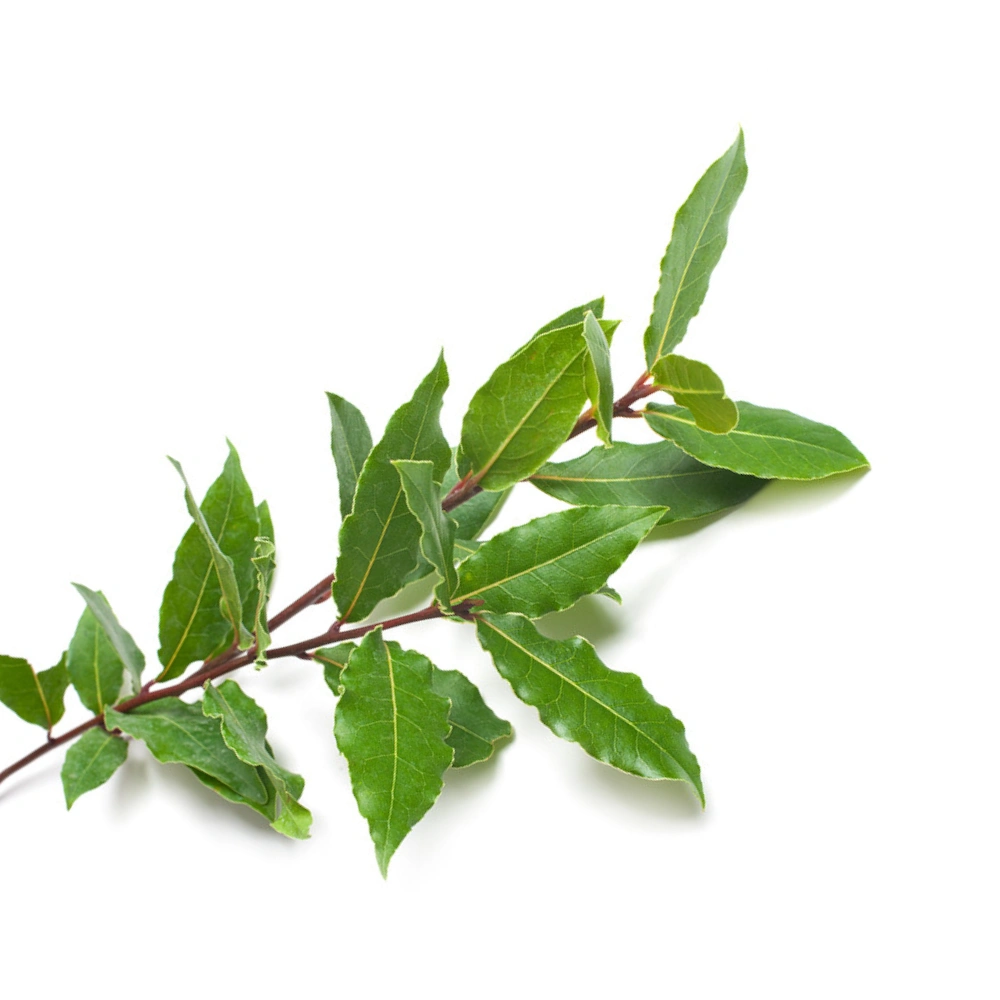 100% Pure Ravensara Aromatica Expels & Boosts

Helps uplift the mind, dispel depression, ease stress, and improve sleep, providing energy and strength.

Ravensara is mentally stimulating and helps open the mind. 

The medicinal scent brings a sense of well-being and healing. 

Useful in a muscle rub as it is a relaxant and analgesic, which makes it useful for joint pain and muscular tension.

Highly effective in supporting the body's fight against viruses. 

May reduce allergies and congestion.
5 ml Ravensara Essential Oil
Description
Introducing Ravensara Essential Oil – nature's powerful elixir for your overall well-being and vitality.
Ravensara Essential Oil is a premium, rare essential oil that comes from a sweet, fresh, tall tree with broad dark leaves that can only be found in Madagascar and is considered to be an infection tonic.  The Ravensara tree is native to Madagascar where it inhabits tropical mountain forests as this species cannot endure a bad winter and can grow up to about 20 meters high with reddish bark and can be strongly aromatic.
Unleash the captivating and uplifting aroma that Ravensara Essential Oil exudes. Its warm, woody, and slightly sweet fragrance invites a sense of calm and tranquility, creating an ambiance of pure bliss and relaxation in any environment.
Embrace the therapeutic benefits of Ravensara Essential Oil as it works wonders on your respiratory system. With its natural decongestant properties, it aids in relieving congestion and promoting clear, easy breathing. Breathe deeply and let the soothing essence of Ravensara uplift your spirits and invigorate your senses.
Discover its remarkable immune-boosting abilities. Ravensara Essential Oil is renowned for its antiviral and antibacterial properties, which can help fortify your body's defenses and protect you from seasonal threats.
Allow Ravensara Essential Oil to become your go-to companion during challenging times. Its stress-reducing and anxiety-relieving qualities can help bring a sense of balance and harmony to your mind and body, encouraging a more positive outlook on life.
Incorporate Ravensara Essential Oil into your skincare routine to experience its purifying and rejuvenating effects. Its natural astringent properties can help cleanse and clarify your skin, leaving you with a radiant and refreshed complexion.
As with all essential oils, Ravensara deserves the utmost respect and care. Our Ravensara Essential Oil is 100% pure and undiluted, ensuring that you experience the full potential of this extraordinary botanical extract.
With Ravensara Essential Oil, you hold the key to unlocking the treasures of nature's therapeutic wisdom. Embrace the power of this remarkable oil and elevate your well-being to new heights. Whether diffused, applied topically, or used for aromatic purposes, Ravensara Essential Oil is a must-have addition to your holistic lifestyle.
Experience the transformative properties of Ravensara Essential Oil and immerse yourself in the invigorating embrace of nature's finest gift to you.
This premium, rare Ravensara Essential Oil comes from an aromatic, tall tree with broad dark leaves that can only be found in Madagascar. This essential oil is made more rare by the fact that its tree is very easily killed by a winter that is only slightly colder than average. Our pure Chaé Organics Ravensara Essential Oil is made only from the healthiest, most cared for, most oil-rich varieties of these incredibly precious trees. Known to have many health benefits, including anti-inflammatory and antiseptic properties, Ravensara has been widely used in Madagascar to treat a variety of conditions, such as asthma, colds, flu, headaches, and digestive issues, with more scientists studying the effects of this miraculous oil on the immune system, respiratory health, and mental health over the years. Its distinctively sweet, spicy aroma with hints of eucalyptus and camphor is a complex and mysterious scent, with woody undertones that create a calming and soothing atmosphere.
How to Use
NEAT: Ravensara Essential Oil can be used directly on skin, but may be irritating NEAT. NEAT means full strength. Use wisely as it is not appropriate to use any Essential Oil in the immediate eye area or on sensitive areas. It is safe to apply this oil NEAT on the bottoms of feet, palms of hands & wrists pulse points if your physician has given no restrictions on use.
Dilute: Since this Ravensara Essential Oil is very POTENT, you will generate beneficial results by diluting it in carrier oil (any vegetable oil you prefer).
Diffuse: Add drops as desired to your diffusing method of choice and enjoy.
Grade-A ToxicFree® Certified
100% Ravensara Aromatica Leaf Oil
Caution: Possible skin sensitivity. Keep out of reach of children. If pregnant or under a doctor's care, please consult your physician.
Leaping Bunny Certified
Since 1996, the Leaping Bunny Program, operated by the Coalition for Consumer Information on Cosmetics in the US and Canada, has been connecting compassionate consumers to cruelty-free companies under its Corporate Standard of Compassion for Animals. Companies must pledge to end animal testing at all stages of product development in addition to recommitting to the program annually and being open to third-party audits.
Weight 0.11875 lbs
Cautions
Pregnancy: There is warranted caution to be very careful during pregnancy. Please consult your physician prior to use. If told not to apply to skin, then inquire regarding permission to smell the Essential Oil.
Phototoxicity/Skin Sensitivity: Even though our Ravensara is not considered a photosensitive Essential Oil, it can also be irritating NEAT. It is advised not to apply any Essential Oil on areas that are immediately being exposed to direct UVA, UVB radiation unless highly diluted with a carrier oil. FYI: Besides some Essential Oils, certain prescription medications may also cause photosensitivity. Please consult your physician prior to use if prescribed any potential photosensitivity medications.
Oral: Ravensara Essential Oils should never be taken internally unless prescribed either by a physician or a qualified practitioner who has trained & been certified in medical standards.
Caution: Keep Essential Oil bottles out of reach of children. It is prudent for all Essential Oils to carry warnings as they are POTENT and thus require wisdom in discerning when and where to use them. In some countries Essential Oils are used medicinally, hence the reason to be prudent.
Q & A
There are no questions yet