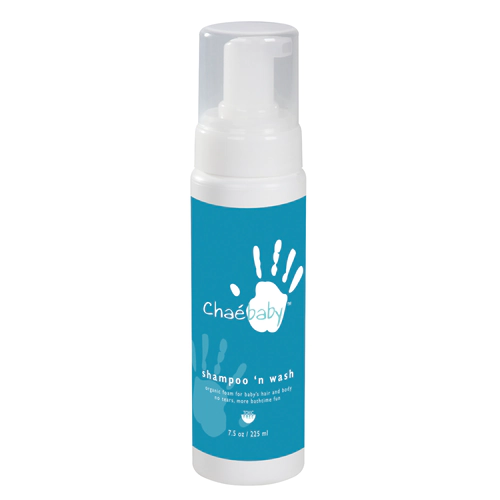 Baby Shampoo n' Wash – 2 in 1 – Safe & Gentle
2-in-1 Baby Shampoo n' Wash 8oz
Extremely easy to use, multi-use foam wash for body, hair and face
Soothing and non-irritating, with naturally derived powerful but gentle ingredients
One of the best products available for children
Safe cleansing at diaper changing, bath, or mealtimes
Description
Baby your baby! Baby Shampoo n' Wash 8oz is a safe and gentle wash that can be used anywhere and as many times a day as needed. We have chosen naturally derived powerful but gentle ingredients that leave your baby's body and your hands clean and protected, without harshness or drying. The pump-action foam is light and rich, easy to use, and easy to wipe off with a dry towel or rinse away. Leaves delicate skin fresh and lightly fragrant with lavender. Use to wash baby's body and hair at bath time; cleanse your hands before and after diaper changes and clean up before and after meals.
How to Use
Directions:   Apply a puff of foam directly to  dry skin or hair. Rub gently to remove dirt and grime. Rinse or remove with a damp or dry towel. At bath time, apply directly to skin or add to wash cloth or water. Excellent for washing and cleaning hands before and after changing diapers.
Toxic Free Ingredients
Purified Water (Aqua),  Sodium Lauroyl Sarcosinate †, Sodium Chlorite,  Glycerin, Lavandula Angustifolia Oil.
†No nitrosamine contributors are present
Hero Ingredients
Sodium Chlorite

Non-toxic. Free of chemical toxicity present in most cleansing ingredients.

Ideal for all skin types.

Soothing effect on irritated, inflamed skin.

Lavandula Angustifolia (Lavender) Oil

Anti-inflammatory properties.

Assists to prevent the buildup of sebum (oil).

Calming.

Relaxing.
Q & A
There are no questions yet