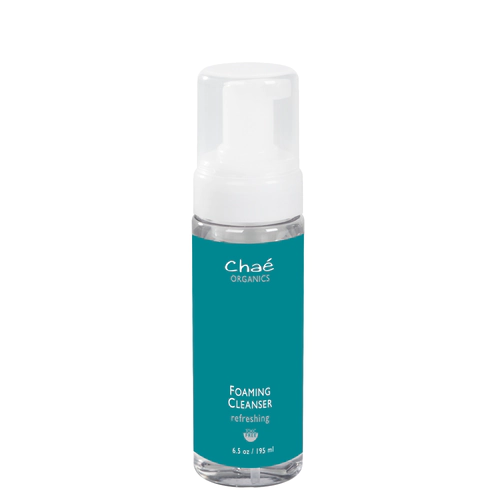 Foaming Cleanser – Wash Away Dirt and Makeup
Refreshing
The quickest, safest way to cleanse on the go
Unique herbal extracts soothe any skin type, helping to reduce redness or irritation
Moisture magnets leave skin conditioned, smooth and protected from daily skin stressors
Description
Soften, clean, and soothe the skin in an instant! Our unique Foaming Cleanser was designed with your lifestyle in mind. Quickly wash away dirt and makeup without harming your skin's moisture barrier. Added herbal extracts and essential oils assist so your skin isn't just clean—it shines.
Introducing our Foaming Cleanser – your ultimate solution for washing away dirt and makeup effortlessly, leaving your skin fresh, clean, and rejuvenated.
Experience the magic of our luxurious foaming formula as it transforms into a cloud-like lather upon contact with water. Watch it effectively lift away impurities, excess oil, and makeup residues from deep within your pores, without stripping your skin of its natural moisture.
Indulge in the gentle touch of our cleanser as it glides smoothly across your skin, providing a soothing and refreshing sensation. Its unique blend of nourishing ingredients ensures that your skin stays hydrated and balanced, even after cleansing.
Perfect for all skin types, our Foaming Cleanser is meticulously crafted without harsh chemicals, sulfates, or parabens, making it suitable for even the most sensitive skin.
Bid farewell to dull and tired-looking skin, and embrace the radiant glow that awaits you with our Foaming Cleanser. Reveal your natural beauty as the daily grime and makeup melt away, leaving behind a clean canvas for your skincare routine.
Make cleansing a delightful part of your daily self-care ritual with our Foaming Cleanser – the ultimate way to wash away dirt and makeup and reveal your skin's true luminance. Experience the rejuvenating power of a deep yet gentle cleanse that will leave you feeling refreshed and ready to face the day, every day.
How to Use
Directions: With your fingertips, gently smooth a puff of foam over your face and neck. Wipe away with a dry or damp towel for instant clean, no second step required! Or use this cleanser to gently and safely remove makeup before a deeper clean. Can also be used liberally as a soothing shaving foam.
Toxic Free Ingredients
Purified Water (Aqua), Aloe Barbadensis Leaf Juice*, Sodium Lauroyl Sarcosinate, Polyglyceryl-2 Caprate, Saccharide Isomerate, Vegetable Glycerin, Decyl Glucoside, Sodium Benzoate, Ethylhexylglycerin, Sodium Lauroyl Lactylate, Potassium Sorbate, Avena Sativa Kernel Extract, Citrus Aurantium Dulcis Oil*, Pelargonium Graveolens Oil*, Methylsulfonylmethane, Myrciaria Dubia Fruit Extract*, Citrus Medica Limonum Peel Oil, Cedrus Atlantica Bark Oil.
*Organic
Hero Ingredients
Aloe Vera (Aloe Barbadensis) Leaf JuiceMaintains the highest levels of polysaccharides, amino acids and minerals.It is an acetylated polymannose known as Acemannan, whose structure and functional effects have been very well established.
Saccharide Isomerate (Moisture Magnets)
Instant hydration effect
Deep hydration for 72 hours
Unique skin-identical carbohydrate complex.
Glycerin (and) Water (and) Avena Sativa (Oat) Kernel Extract
Clinical studies have proven that oats help dry and itchy skin, reduce heat and alleviate redness.
Clinically proven therapeutic activity from this extract's high levels of polyphenols and anthocyanins.
Powerful natural anti-oxidant and anti-irritant properties.
Soothing agent.
Q & A
There are no questions yet