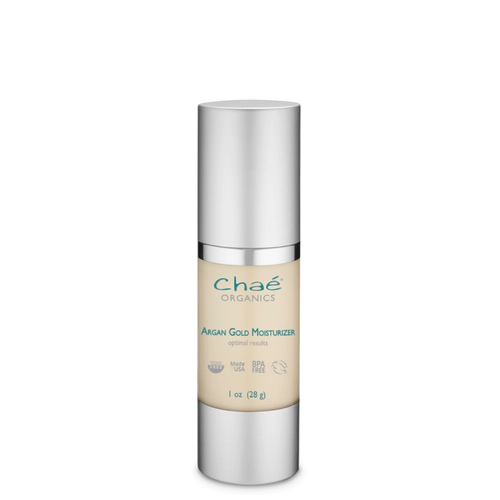 Argan Gold Moisturizer – Hydrating
Hydrating moisturizer
Real, rich argan oil, produced by a women's co-op in Morocco, is a proven super ingredient for all skin types.
Light, silky-fine moisturizer leaves skin feeling instantly plumper and more elastic.
Ideal for sensitive or irritated skin: assists in reducing puffiness and redness.
Softens, soothes, and helps dry and damaged skin.
Description
Your clear, beautiful skin serum is here with Argan Gold Moisturizer 1oz. Supporting a women's cooperative in Morocco to procure high-quality, unadulterated argan oil. Rich in fatty acids, this outstanding moisturizer is ideal for all skin types and optimal for oily skin. We combine this lightweight oil with botanical, nutrient-rich, and soothing ingredients to create a moisturizer that goes on silky and absorbs quickly. Argan Gold Moisturizer 1oz is a gentle, fine formula that is ideal for all skin types and especially effective for sensitive or problem skin.
Our Argan Gold Moisturizer – Hydrating is a luxurious elixir that pampers your skin with the golden goodness of argan oil. Embrace the true meaning of hydration as this moisturizer drenches your skin with a veil of nourishment, leaving it supple, radiant, and glowing with vitality.
Crafted with the highest quality argan oil, our Hydrating Argan Gold Moisturizer is a true treasure for your skin. Argan oil is rich in essential fatty acids, antioxidants, and vitamins, making it a powerhouse ingredient that deeply moisturizes, repairs, and protects your skin from harsh elements.
Immerse yourself in the divine aroma of argan oil as you apply this golden elixir to your skin. The enchanting scent evokes a sense of luxury and tranquility, enveloping you in a comforting and pampering embrace.
The lightweight and fast-absorbing formula glides smoothly on your skin, delivering an instant surge of hydration without any greasy residue. Experience the transformation as your skin drinks in the nourishing benefits, revealing a dewy and youthful complexion.
Our Argan Gold Moisturizer – Hydrating is suitable for all skin types, making it an essential addition to your daily skincare routine. Whether you're dealing with dryness, dullness, or signs of aging, this moisturizer is your ultimate ally in achieving a healthy and radiant complexion.
Formulated without harsh chemicals, parabens, or sulfates, our Hydrating Argan Gold Moisturizer is gentle on your skin and environmentally friendly.
Elevate your skincare game with the Argan Gold Moisturizer – Hydrating, and embrace the magic of argan oil. Treat yourself to the luxury of a radiant and deeply nourished complexion, and let your skin shine with the brilliance of gold. Experience the true power of hydration and discover the secret to healthy and luminous skin.
How to Use
Directions:  Apply morning and night after cleanser, toner and your favorite Chaé Serum*
*Eracer/Perfection Serums for uneven/problem skin.   NuAge Serum ideal for mature skin.
Toxic Free Ingredients
Aloe Barbadensis Leaf Juice*, Water (Aqua), Argania Spinosa Kernel Oil*, Carthamus Tinctorius Oleosomes, Cetearyl Alcohol, Squalane, Glycerin, Glyceryl Glucoside, Carthamus Tinctorius Seed Oil, Pyrus Malus Fruit Extract, Sorbitol, Cetyl Palmitate, Camellia Oleifera Seed Oil*, Benzyl Alcohol, Sorbitan Palmitate, Cellulose Gum, Rubus Idaeus Seed Oil, Olea Europaea Leaf Extract, Sorbitan Oleate, Ethylhexylglycerin, Xanthan Gum, Tetrahexyldecyl Ascorbate, Benzoic Acid, Epilobium Angustifolium Extract, Dehydroacetic Acid, Sorbitan Olivate, Fragrance, Ascorbic Acid, Phoenix Dectylifera Seed Extract, Caprylic/Capric Triglyceride, Yeast Extract, Tocopherol, Cananga Odorata Flower Oil, Natural Flavor.
 * Organic
Hero Ingredients
Argania Spinosa (Argan) Kernel Oil

Tightens and tones skin.

Assists to increases skin firmness and density.

Argan oil is a wonderful moisturizer.

As this oil is rich in fatty acids, it is better than most moisturizers.

Argan oil helps regulate and keeps the pH balance of the skin normal.

Helps rehydrate dry and damaged skin.

Phoenix Dactylifera (Date) Seed Extract

Life from 2,000-year-old date palm.

Anti-oxidative benefits.

Assists with dark circles.

Assists with the slow down of cell proliferation.
Q & A
There are no questions yet