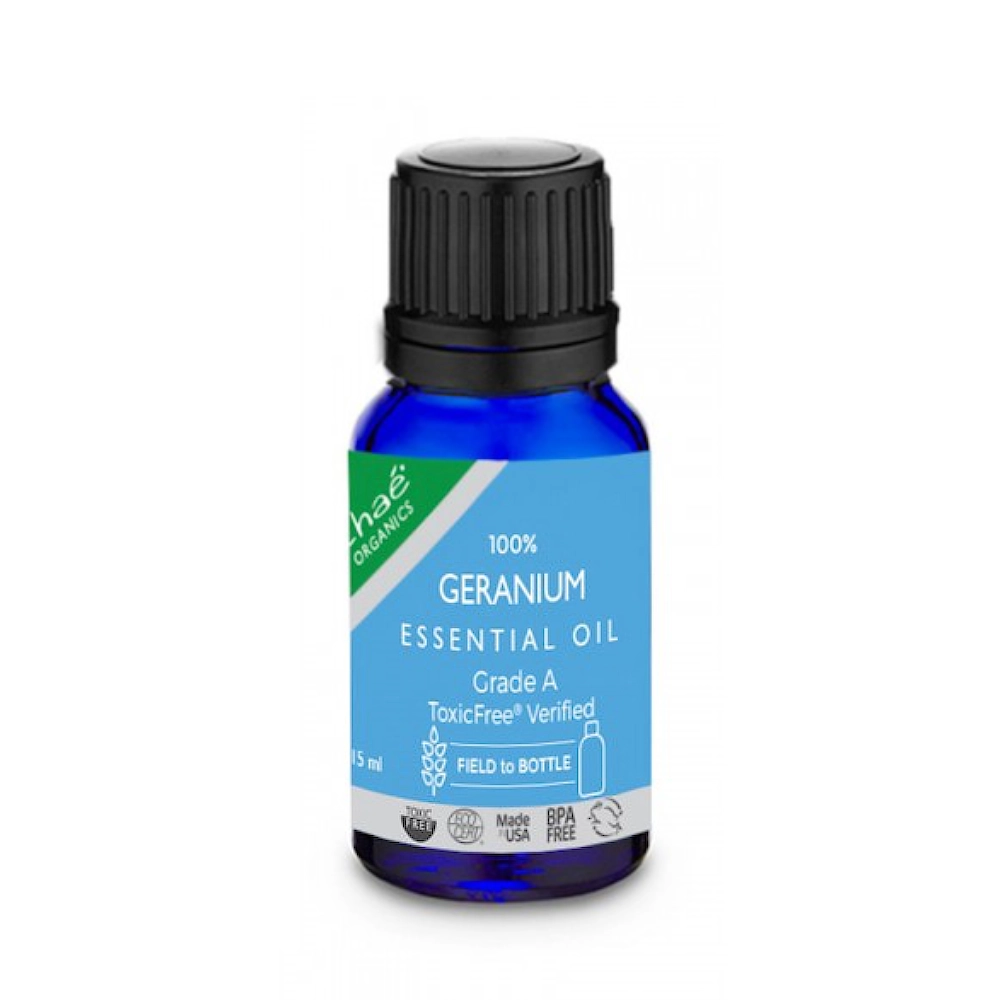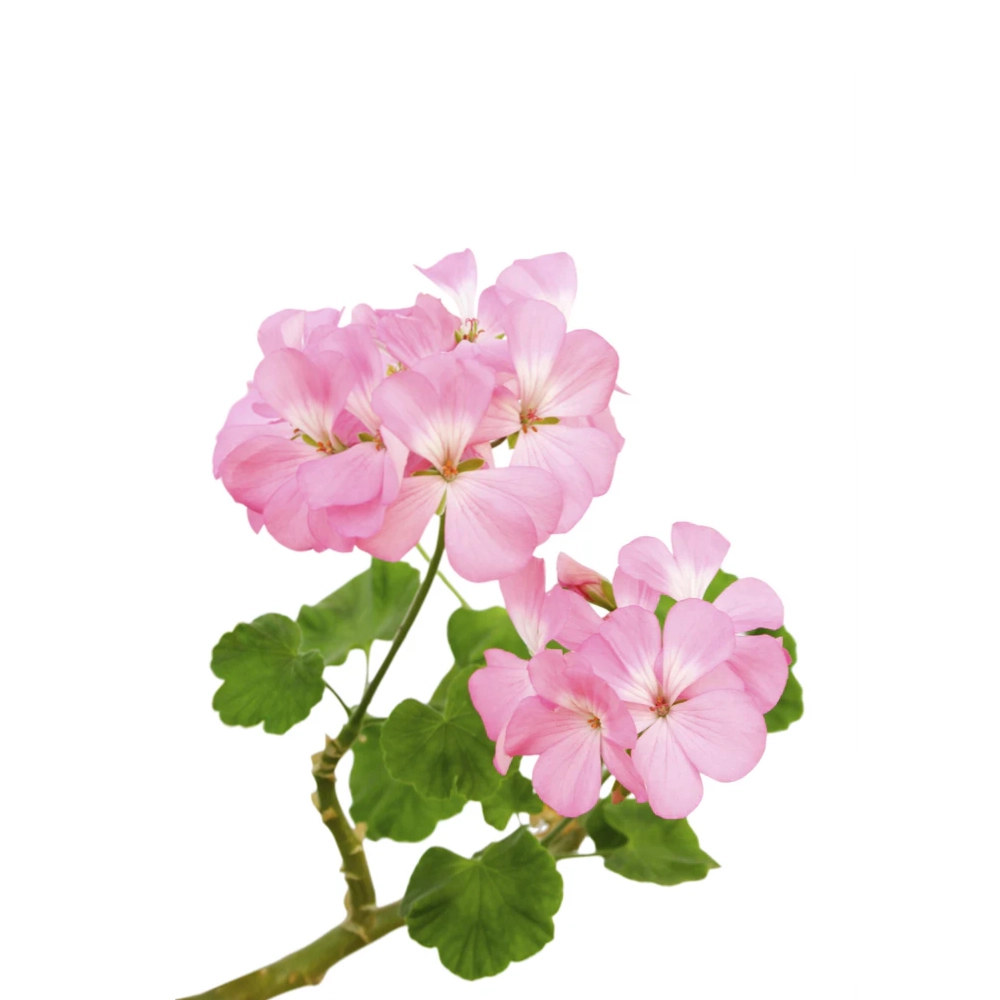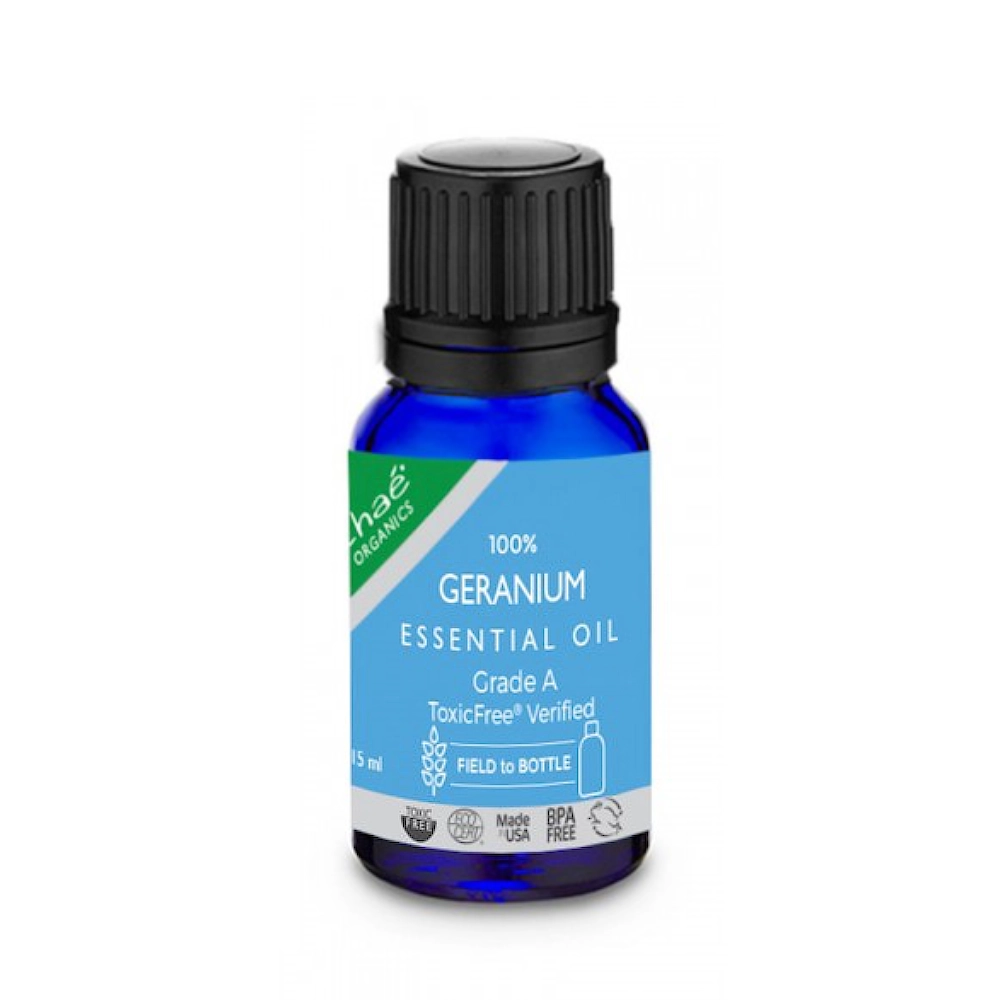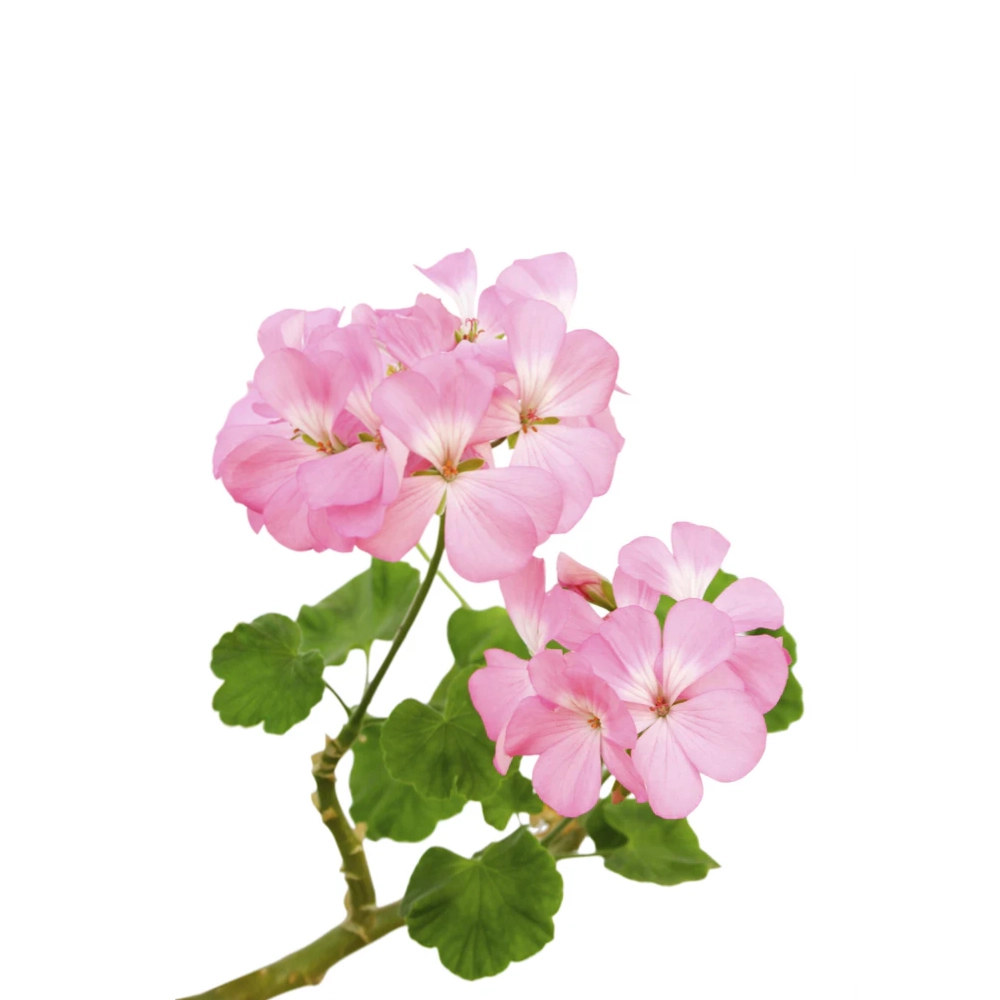 Geranium Rose Essential Oil
100% Pure Pelargonium Graveolens Awakens & Renews

Helps strengthen and support your body's ability to renew itself, offering benefits to mind, skin, hair, digestion, and much more.

Alleviate the mind's preoccupation with stress, fear of rejection, the need to be perfect, overworking, avoidance, grief, and loss.

Helps promote a more comfortable, relaxed, and restorative sleep.

Can calm adrenals, antispasmodic actions, hormonal imbalances, mood swings, acne, psoriasis, and eczema.

Balancing tonic helps create relief emotionally, impacting the nervous, circulation, immune system, liver, spleen and pancreas.
15 ml Geranium Rose Essential Oil
Description
Introducing Geranium Rose Essential Oil – nature's floral treasure, a versatile and captivating essence that enhances your well-being and brings a touch of luxury to your daily life.
Geranium Rose Essential Oil has an exotic, floral, sweet scent that was grown with the intent to peace around the world as it buds into a vivacious pink color that sprouts a calm, and happiness within.
Rose Geranium Essential Oil is derived exclusively from a dedicated family of five generations that grow premium plants from ancient Geranium seeds in ideal soil to yield the highest quality oil.
Embrace the therapeutic benefits of Geranium Rose Essential Oil as it works wonders on your emotional and mental state. Renowned for its calming properties, this oil can help reduce stress, anxiety, and promote a sense of relaxation. Inhale the delicate scent and let it soothe your senses, uplifting your mood and instilling a sense of well-being.
Discover its extraordinary skincare properties. Geranium Rose Essential Oil is a potent astringent, helping to balance oil production and promote a clear, radiant complexion. It is also known for its ability to soothe irritation and redness, making it a precious addition to your daily skincare routine.
Allow Geranium Rose Essential Oil to become your go-to oil for holistic health. Its natural antiseptic properties can aid in wound healing and may alleviate minor skin issues. It is said to also be used to repel insects and create a serene environment free from unwanted pests.
Our Geranium Rose Essential Oil is 100% pure and undiluted, ensuring that you experience the full potential of this remarkable botanical extract. It is thoughtfully sourced and rigorously tested to meet the highest standards of quality and purity.
Elevate your well-being and surround yourself with the captivating allure of Geranium Rose Essential Oil. Embrace the power of this extraordinary oil and unlock the secrets of nature's nurturing embrace.
Whether diffused, applied topically, or added to your favorite beauty products, Geranium Rose Essential Oil is the epitome of floral luxury and a must-have addition to your essential oil collection.
Experience the transformative properties of Geranium Rose Essential Oil and immerse yourself in the aromatic embrace of nature's most captivating scent. Embrace the timeless elegance and bask in the delightful essence of Geranium Rose, a truly enchanting essential oil for a life of harmony and bliss.
Many harvesters cut the entire geranium plant at the base to create a large quantity of oil from the woody stems and stalks, resulting in geranium essential oil with a distinct, bitter green smell. Our pure Chaé Organics Geranium Rose Essential Oil comes exclusively from a dedicated family of five generations that is committed to creating the most lovely geranium rose oil to help promote peace around the world. This family maintains ideal soil and the best conditions in which to grow premium plants from ancient Pelargonium Graveolens seeds. They are able to immediately bring freshly trimmed flowers and leaves for steam distilling on their own farm. The yield is high quality pure, exotic, sweet floral essential oil captured at peak freshness. 
How to Use
NEAT: Geranium can be used directly on skin. NEAT means full strength. Use wisely as it is not appropriate to use any Essential Oil in the immediate eye area or on sensitive areas. It is safe to apply this oil NEAT on the bottoms of feet, palms of hands & wrists pulse points if your physician has given no restrictions on use.
Dilute: Since this Essential Oil is very POTENT, you will generate beneficial results by diluting it in carrier oil (any vegetable oil you prefer).
Diffuse: Add drops as desired to your diffusing method of choice and enjoy.
Grade-A ToxicFree® Certified
100% Pelargonium Graveolens Oil
Caution: Possible skin sensitivity. Keep out of reach of children. If pregnant or under a doctor's care, please consult your physician.
Leaping Bunny Certified
Since 1996, the Leaping Bunny Program, operated by the Coalition for Consumer Information on Cosmetics in the US and Canada, has been connecting compassionate consumers to cruelty-free companies under its Corporate Standard of Compassion for Animals. Companies must pledge to end animal testing at all stages of product development in addition to recommitting to the program annually and being open to third party audits.
Weight 0.11875 lbs
Cautions
Pregnancy: There is warranted caution to be very careful during pregnancy. Please consult your physician prior to use. If told not to apply to skin, then inquire regarding permission to smell the Essential Oil.
Phototoxicity/Skin Sensitivity: Even though our Geranium isn't considered a photosensitive Essential Oil, it is advised not to apply any Essential Oil on areas that are immediately being exposed to direct UVA, UVB radiation unless highly diluted with a carrier oil. FYI: Besides some Essential Oils, certain prescription medications may also cause photosensitivity. Please consult your physician prior to use if prescribed any potential photosensitivity medications.
Oral: Essential Oils should never be taken internally unless prescribed either by a physician or a qualified practitioner who has trained & been certified in medical standards.
Caution: Keep Essential Oil bottles out of reach of children. It is prudent for all Essential Oils to carry warnings as they are POTENT and thus require wisdom in discerning when and where to use them. In some countries Essential Oils are used medicinally, hence the reason to be prudent.
Q & A
There are no questions yet
You must be logged in to post a review
Log In
| | | |
| --- | --- | --- |
| 5 star | | 0% |
| 4 star | | 0% |
| 3 star | | 0% |
| 2 star | | 0% |
| 1 star | | 0% |
Sorry, no reviews match your current selections