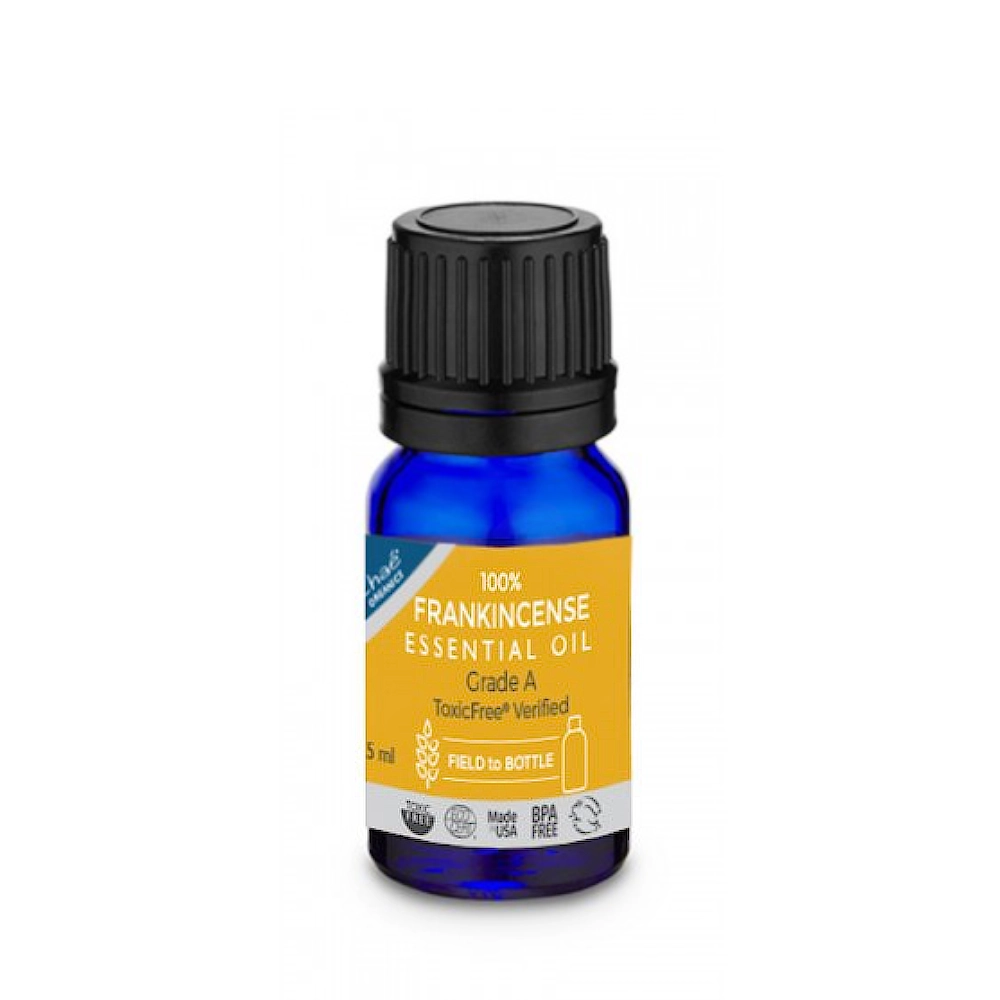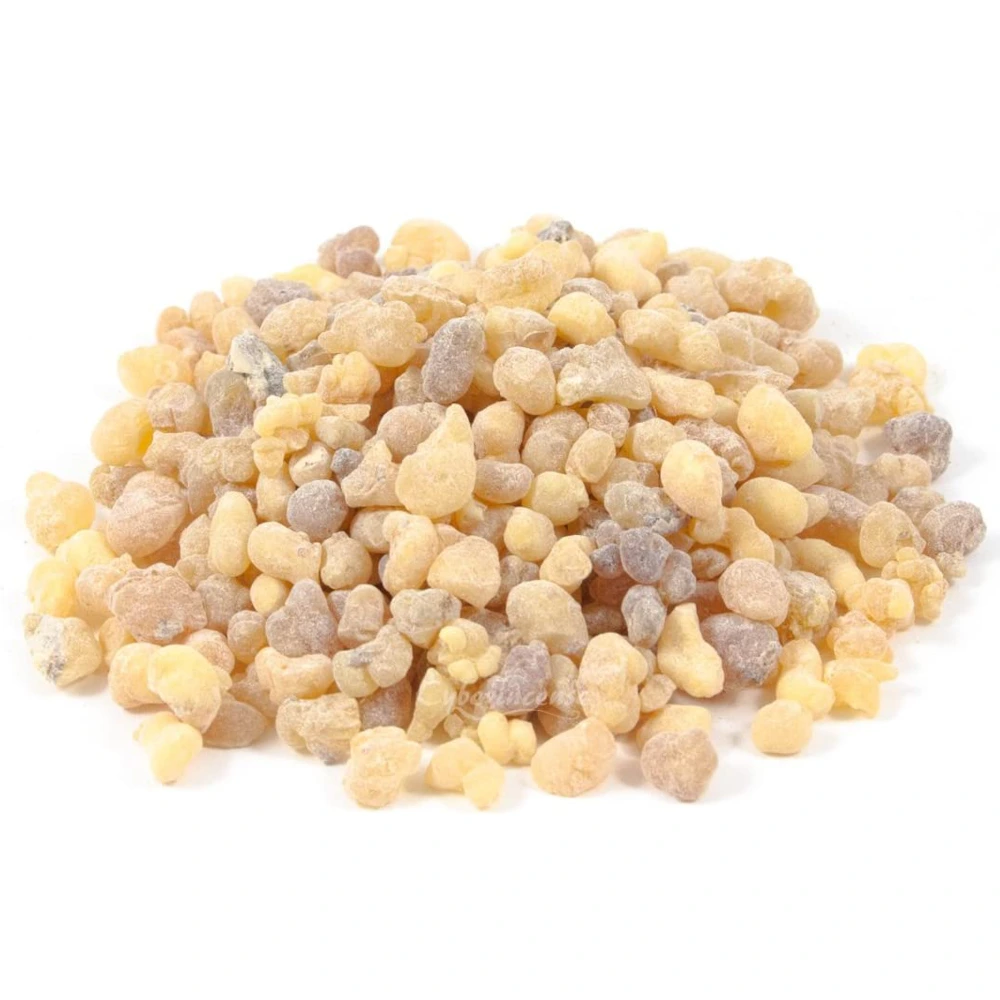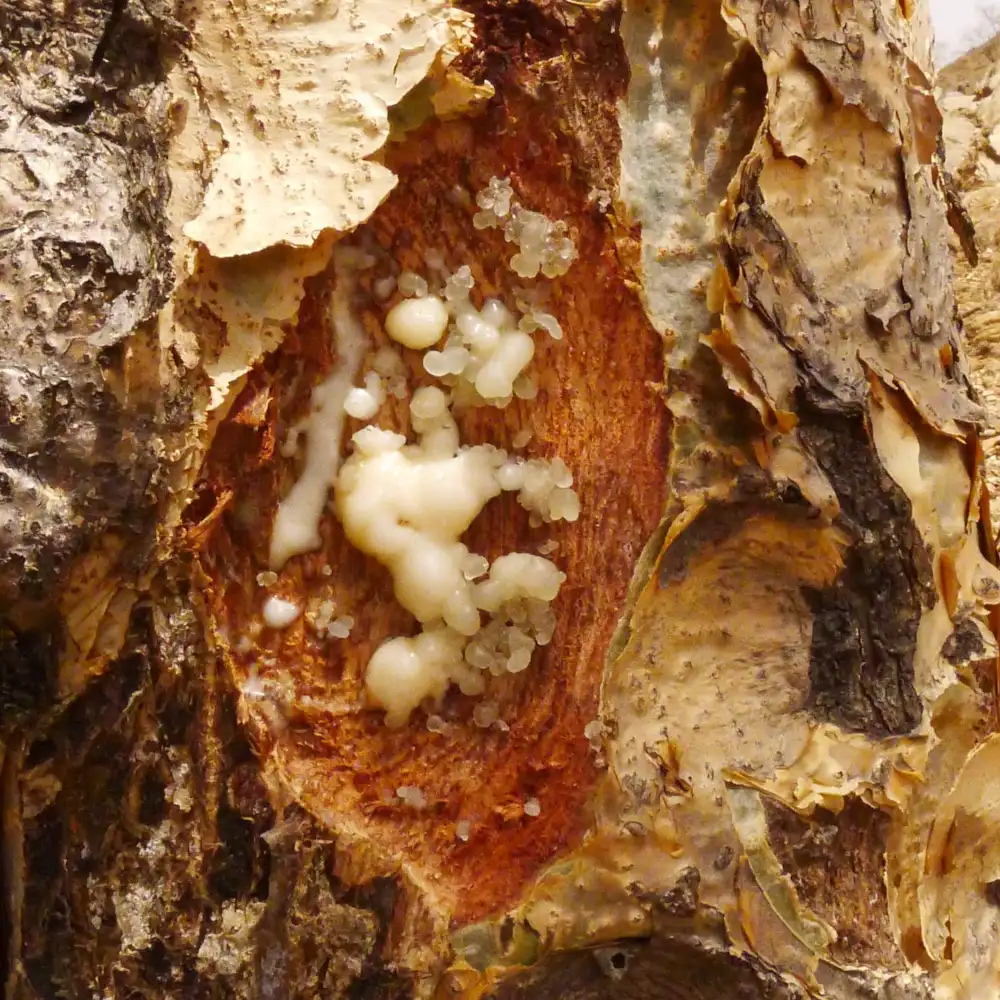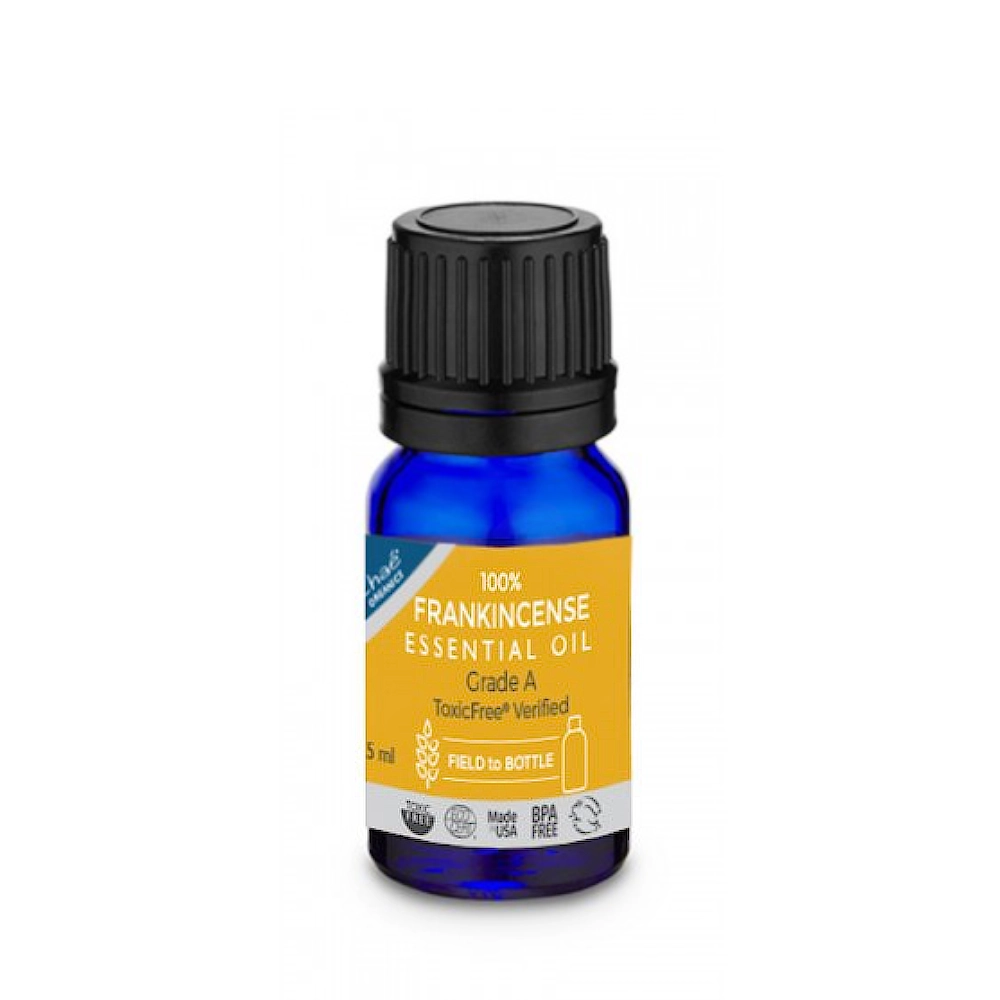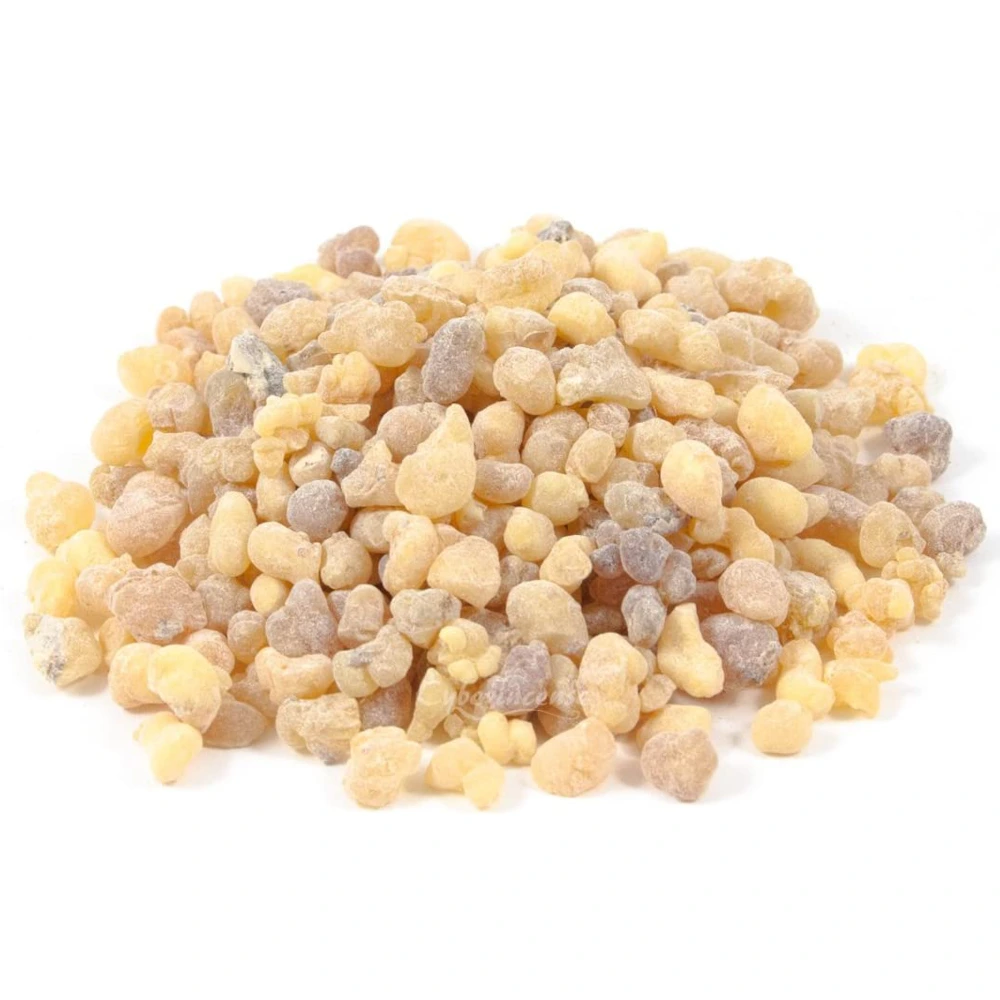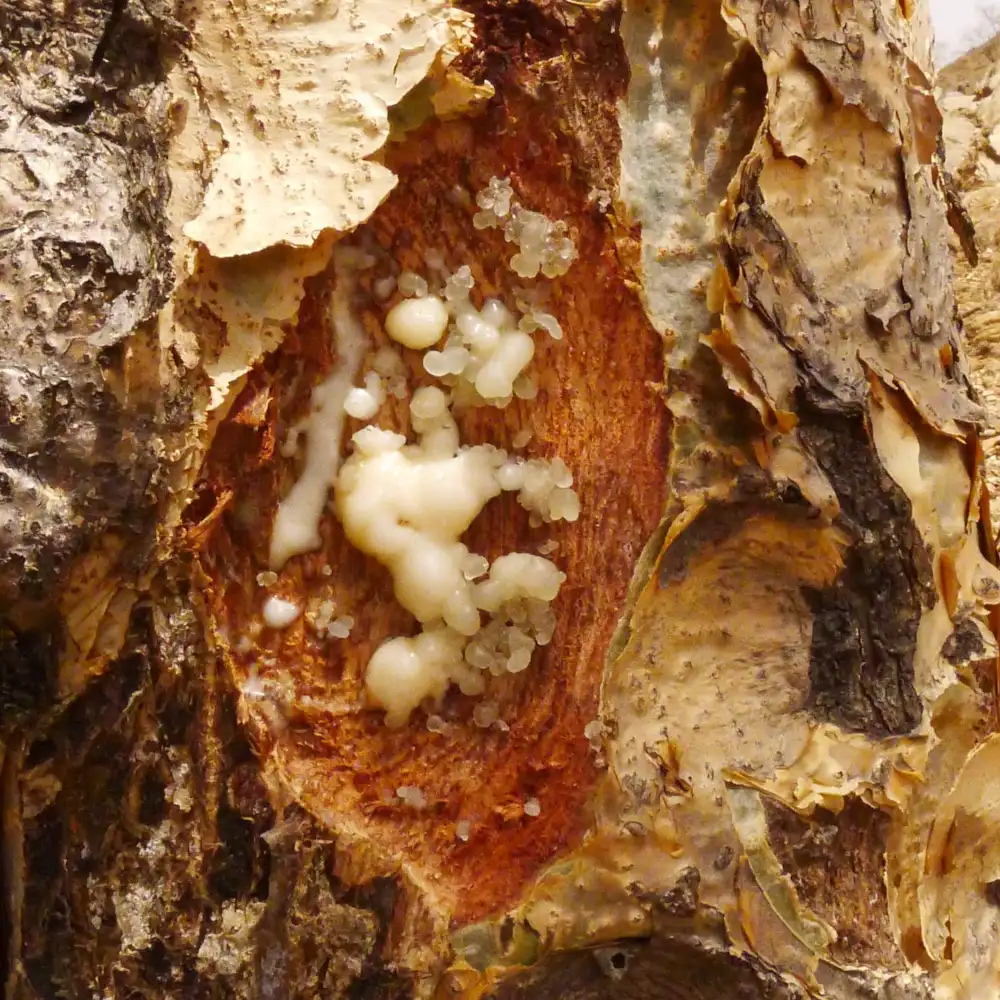 Frankincense Essential Oil
100% Pure Boswellia Carterii Supports & Uplifts

Eases disappointments and offers spiritual support, inspiring you to let go of emotional injuries and feel reconnected.

Can provide a revitalizing, refreshed feeling that disrupts restlessness to soothe the mind and body for deep sleep.

Aids in lowering high blood pressure and supports the lungs, respiratory system, and immune system.

Addresses fear, agitation, and worry at their source to help relieve headaches, nervous tension, and digestive complaints.

Aids the body's process of deep healing which may improve gums, teeth, hair, breathing difficulties, allergies, inflammation, cold, and flu.
In order to distill only the purest form of this spicy, earthy, and slightly fruity aromatic oil, our pure Chaé Organics Frankincense Essential Oil must be obtained following the highest standards. Partnering with our Somali land source, we're able to ensure this ancient oil is harvested under fair trade practice, under a more stable government, and with better traceability. Boswellia trees are difficult to identify because they are leafless and dormant for part of the year. Due to its rarity, much of the frankincense essential oil sold today is made from lower-quality darker, flecked, and discolored resin or resin that has been cut with a solvent – all of our pure frankincense resin has a fine, bright silvery yellow-brown tone and is thoroughly inspected within the US for quality control assurance.
5 ml Frankincense Essential Oil
Description
Distilling the purest form of spicy, earthy and slightly fruity aromatic Frankincense Essential Oil must be brought to the US for quality control assurance not to mention the Boswellia tree is difficult to identify because they are leafless and drought-dormant for part of the year.  This ancient oil is harvested under fair trade practice and the pure resin is on a Somali Land source with a more stable government and better traceability with a fine, premium yellow-brown, clear and silvery tone.
How to Use
NEAT: Frankincense can be used directly on skin. NEAT means full strength. Use wisely as it is not appropriate to use any Essential Oil in the immediate eye area or on sensitive areas. It is safe to apply this oil NEAT on the bottoms of feet, palms of hands & wrists pulse points if your physician has given no restrictions on use.
Dilute: Since this Essential Oil is very POTENT, you will generate beneficial results by diluting it in carrier oil (any vegetable oil you prefer).
Diffuse: Add drops as desired to your diffusing method of choice and enjoy.
Grade-A ToxicFree® Certified
100% Boswellia Carterii Gum Extract
Caution: Possible skin sensitivity. Keep out of reach of children. If pregnant or under a doctor's care, please consult your physician.
Leaping Bunny Certified
Since 1996, the Leaping Bunny Program, operated by the Coalition for Consumer Information on Cosmetics in the US and Canada, has been connecting compassionate consumers to cruelty-free companies under its Corporate Standard of Compassion for Animals. Companies must pledge to end animal testing at all stages of product development in addition to recommitting to the program annually and being open to third party audits.
Weight 0.11875 lbs
Cautions
Pregnancy: There is warranted caution to be very careful during pregnancy. Please consult your physician prior to use. If told not to apply to skin, then inquire regarding permission to smell the Essential Oil.
Phototoxicity/Skin Sensitivity: Even though our Frankincense isn't considered a photosensitive Essential Oil, it is advised not to apply any Essential Oil on areas that are immediately being exposed to direct UVA, UVB radiation unless highly diluted with a carrier oil. FYI: Besides some Essential Oils, certain prescription medications may also cause photosensitivity. Please consult your physician prior to use if prescribed any potential photosensitivity medications.
Oral: Essential Oils should never be taken internally unless prescribed either by a physician or a qualified practitioner who has trained & been certified in medical standards.
Caution: Keep Essential Oil bottles out of reach of children. It is prudent for all Essential Oils to carry warnings as they are POTENT and thus require wisdom in discerning when and where to use them. In some countries, Essential Oils are used medicinally, hence the reason to be prudent.
Q & A
There are no questions yet
You must be logged in to post a review
Log In
| | | |
| --- | --- | --- |
| 5 star | | 0% |
| 4 star | | 0% |
| 3 star | | 0% |
| 2 star | | 0% |
| 1 star | | 0% |
Sorry, no reviews match your current selections