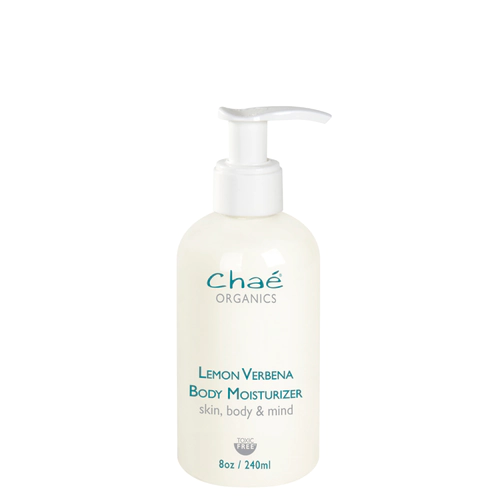 Body Moisturizer – Lemon Verbena – Refresh Your Skin
Quick Penetration
Emulsifier-free, non-greasy formula works with dry, cracked or aging skin
Safe and refreshing all over the body, for the whole family
Unique blend of shea, safflower and argan oils penetrates almost immediately, leaving silky softness and lasting hydration capability
Fresh, bright scent elevates the senses
Description
Body Moisturizer – Lemon Verbena 8oz for Clean, bright, baby-soft skin. Refresh your skin and your senses with this all-over, super moisturizing lotion. Light and quick to absorb, it has no greasy feeling but transforms your skin's texture and evenness, for an effortless aura of health that lasts throughout your day. We have combined powerful botanicals like shea, safflower, and argan oil to support healthier, rejuvenated skin all day long. No other moisturizer we've seen has the same light, refreshing effect. Free from emulsifiers, it can help soothe occasional or chronic dry skin and is safe for the whole family.
Our Lemon Verbena Body Moisturizer is enriched with a powerful blend of natural ingredients, carefully selected to nourish your skin from within. Packed with vitamins and antioxidants, this moisturizer works to hydrate and protect your skin, leaving it feeling refreshed and revitalized after every use.
The zesty, citrusy aroma of Lemon Verbena will awaken your senses and transport you to a rejuvenating oasis with every application. Feel the stress and fatigue melt away as the invigorating fragrance leaves you feeling energized and ready to take on the day.
Key Features:
Intense Hydration: Our body moisturizer is designed to penetrate deeply into the skin, providing intense hydration that lasts all day long. Say goodbye to dry, flaky skin and hello to silky smoothness.
Nourishing Ingredients: Infused with natural extracts and essential oils, our formula is carefully crafted to nourish your skin, leaving it feeling soft and supple with a healthy glow.
Refreshing Lemon Verbena Scent: The uplifting aroma of Lemon Verbena will awaken your senses and provide a delightful burst of freshness to your skincare routine.
Fast-Absorbing Formula: No greasy residue here! Our body moisturizer absorbs quickly, allowing you to get dressed and go without any hassle.
Suitable for All Skin Types: Whether you have dry, oily, or sensitive skin, our Lemon Verbena Body Moisturizer is gentle and effective for all skin types.
Cruelty-free and Environmentally Friendly: We are committed to providing products that are not only good for your skin but also ethically sourced and produced. Our body moisturizer is never tested on animals and is made with environmentally friendly practices.
Indulge in the refreshing sensation of our Lemon Verbena Body Moisturizer and let it transform your skincare routine into a delightful and invigorating experience. Treat your skin to the care it deserves and embrace the natural beauty that comes with nourished and radiant skin. Refresh your senses, refresh your skin!
How to Use
Directions:  Apply anywhere skin is dry, or as a light moisturizer to start the day refreshed. Especially effective when applied on moist skin after bath or shower
Toxic Free Ingredients
Purified Water (Aqua), Aloe Barbadensis Leaf Juice*, Carthamus Tinctorius Seed Oil, Cetearyl Alcohol, Ethylhexyl Palmitate, Butyrospermum Parkii Butter, Cetearyl Olivate, Carthamus Tinctorius Oleosomes, Caprylic/Capric Triglyceride, Sorbitan Olivate, Benzyl Alcohol, Vegetable Glycerin, Xanthan Gum, Verbena Officinalis Leaf Extract, Cetyl Palmitate, Citrus Limonum Oil*, Sorbitan Palmitate, Sorbitan Olivate, Benzoic Acid, Tetrasodium Glutamate Diacetate, Tocopheryl Acetate, Dehydroacetic Acid, Cichorium Intybus Root Extract, Argania Spinosa Kernel Oil*, Tocopherol.
*Organic
Hero Ingredients
Butyrospermum Parkii (Shea) ButterAn intense moisturizer that is ideal for the treatment of dry, cracked & aging skin.Very effective for extra dry areas: Heels, elbows, knees, hands & cuticle beds.Assists to help restore elasticity to the skin.
Carthamus Tinctorius (Safflower) Oleosomes (and) Water (Emulsifier-free Delivery System)
Improves moisturization twice as fast as non-ionic-based emulsions which can be toxic.
It delivers immediate moisture retention and superior occlusive properties.
Extends release of moisturization for up to 24 to 48 hours.
Argania Spinosa (Argan) Kernel Oil
Tightens and tones skin.
Assists to increases skin firmness and density.
Argan oil is a wonderful moisturizer.
As this oil is rich in fatty acids, it is better than most moisturizers.
Argan oil helps regulate and keep the pH balance of the skin normal.
Helps rehydrate dry and damaged skin.
Q & A
There are no questions yet
You must be logged in to post a review
Log In
| | | |
| --- | --- | --- |
| 5 star | | 0% |
| 4 star | | 0% |
| 3 star | | 0% |
| 2 star | | 0% |
| 1 star | | 0% |
Sorry, no reviews match your current selections