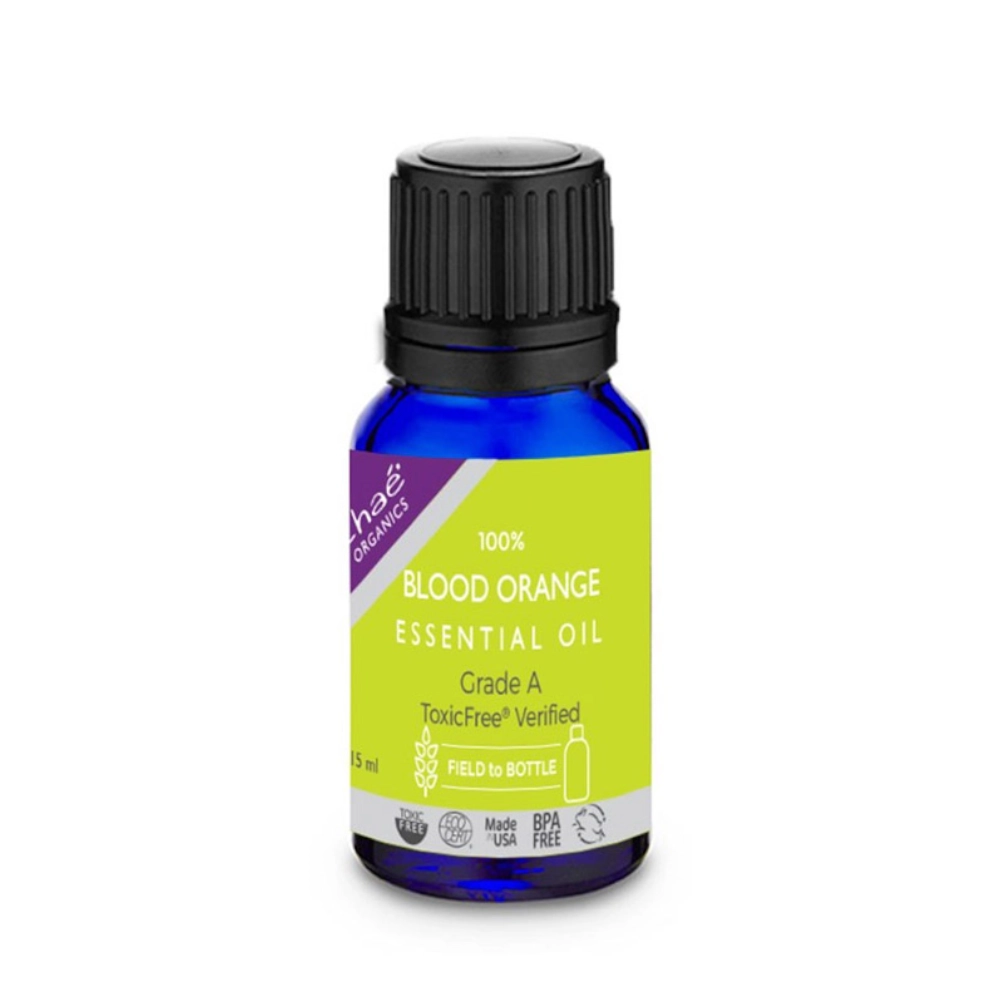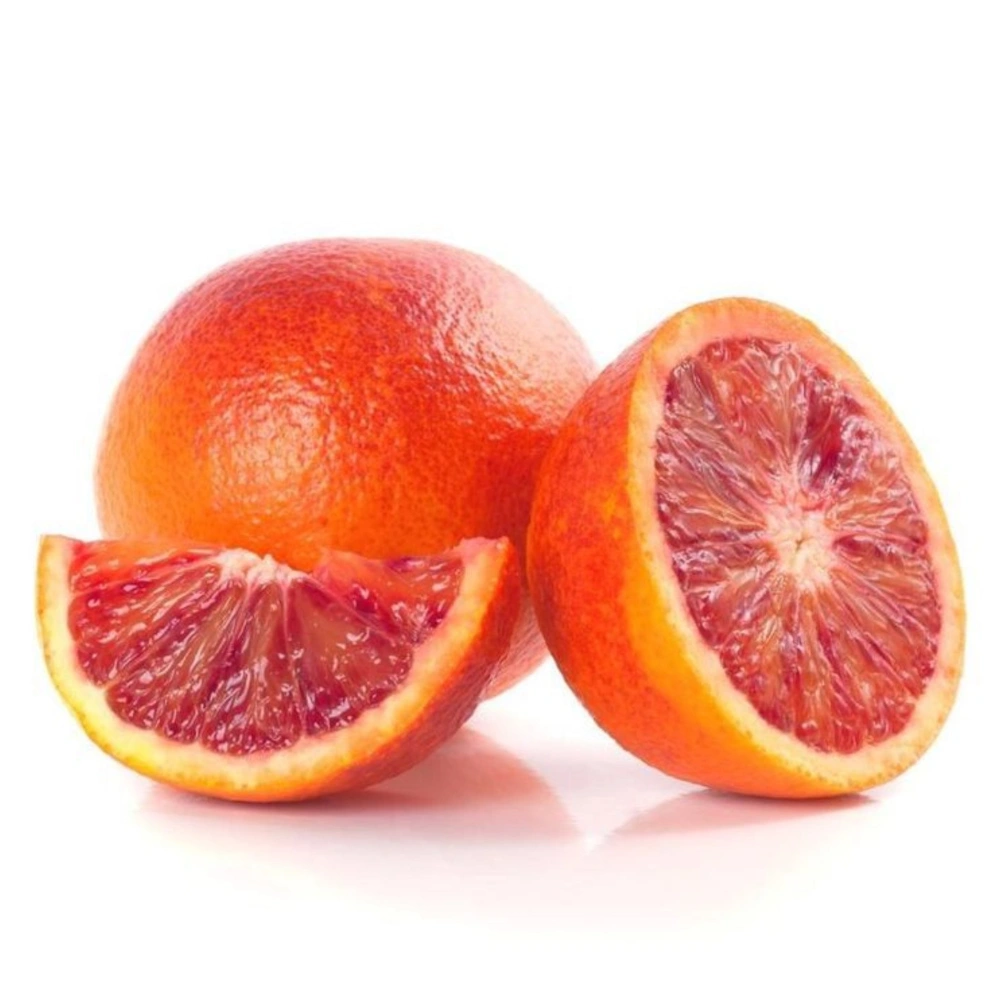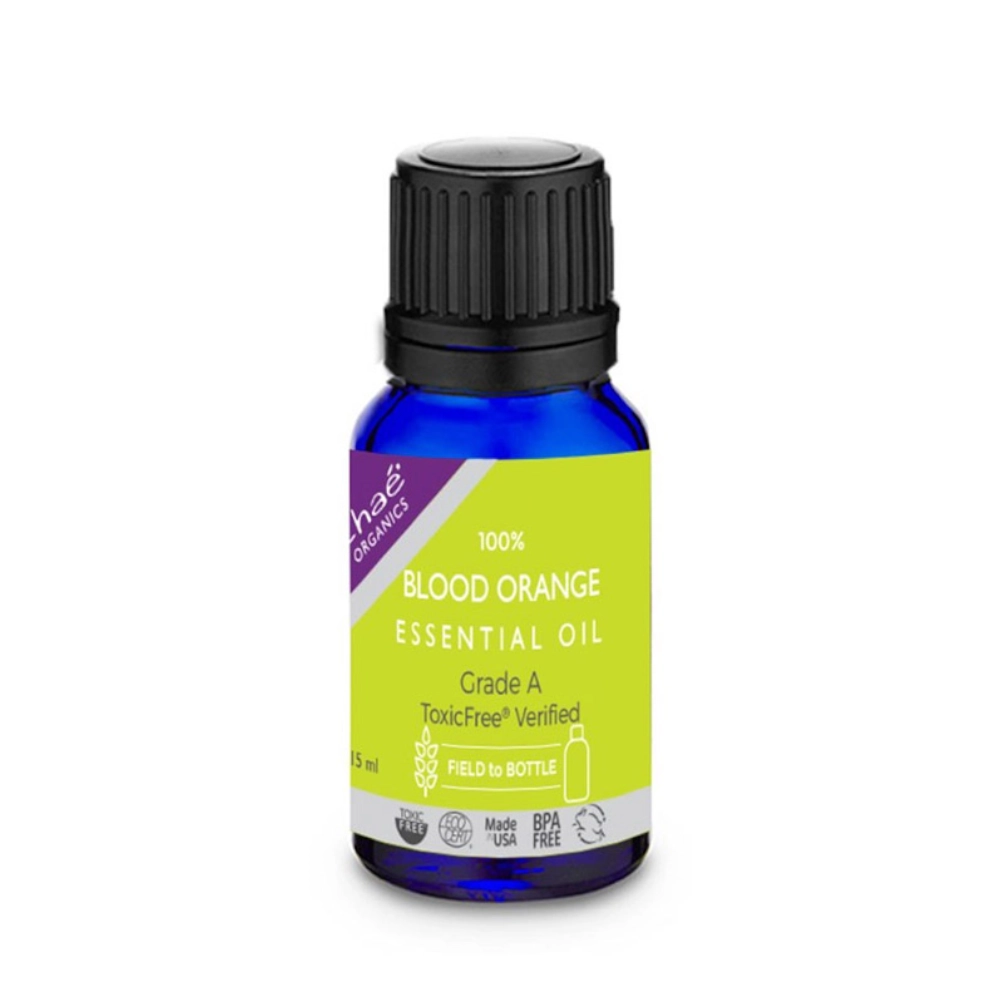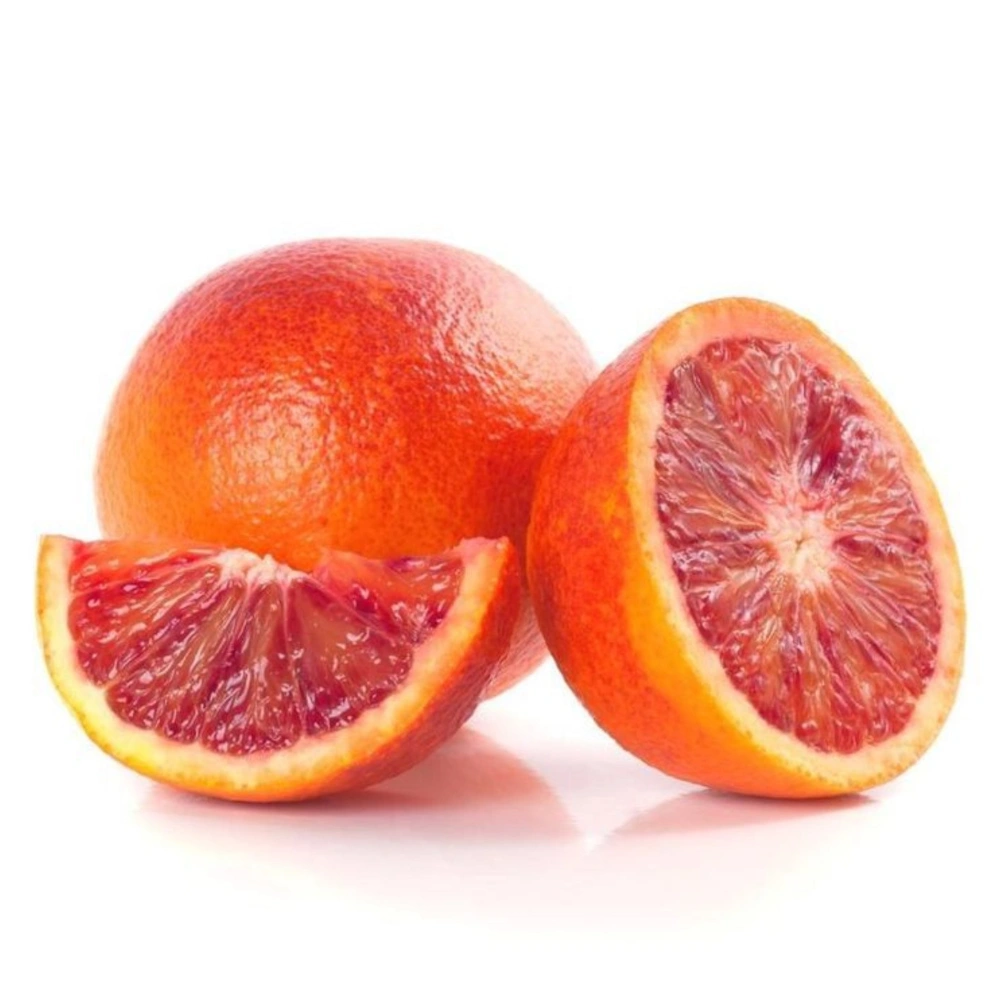 Blood Orange Essential Oil
100% Pure Citrus Aurantium Dulcis Soothes & Mellows

Aids in the stopping of judgmental and comparative modes and beginning healthy new ways of thinking.

Support your mind and body to become more adaptable and harmonious, less rigid and resistant. 

Feel more awareness, gratitude, and confidence while moving through life's daily chores and challenges.

Believed to help improve everything from cold and flu symptoms to skin's appearance to digestion and constipation.
While it is possible to make essential oils out of inferior fruits harvested long after they've fallen (and many others do), our pure Chaé Organics Blood Orange Essential Oil is made only with freshly ripened, dazzling blood oranges that are regularly hand-picked, their peels cold pressed to preserve the peak potency of their oils. The tangy, sweet zest of blood oranges is most impacted by perfect sourcing, as these fruits are at their most precious when their trees have persevered through both hot, harsh summers and chilling winters.
15 ml Blood Orange Essential Oil
Description
Savor the sweet, tangy zest of Blood Orange Essential Oil, hand-picked regularly when freshly ripened to collect the most potent essence.
Once this delightful fruit is harvested by hand, the dazzling peel is cold-pressed until a pourable viscosity is produced.  Though, the most important step is growing this tasty fruit in a harsh, dry, and hot summer climate with cool, nippy winters.
Sourced from succulent and vibrant blood oranges, this essential oil is carefully cold-pressed to preserve its natural goodness and captivating fragrance. Packed with citrusy notes and a hint of sweetness, this oil is the perfect mood booster, instantly transporting you to sunny orchards with its fresh and juicy aroma.
Beyond its delightful fragrance, our Blood Orange Essential Oil boasts a myriad of therapeutic benefits. Known for its calming and stress-relieving properties, it helps soothe the mind and promote a sense of relaxation and serenity. Diffuse it in your home or office to create a tranquil atmosphere that fosters creativity and peace.
This versatile essential oil can also be used in skincare and beauty rituals. Its natural antibacterial and anti-inflammatory properties make it an excellent addition to your skincare routine, helping to cleanse and rejuvenate your skin, leaving it with a healthy and radiant glow.
In aromatherapy, this oil is cherished for its ability to uplift spirits, combat anxiety, and reduce feelings of sadness or fatigue. Its refreshing and zesty aroma serves as a natural energizer, inspiring a positive outlook and promoting emotional well-being.
Our Blood Orange Essential Oil is 100% pure and free from any additives or fillers, ensuring you receive the full spectrum of its therapeutic benefits.
Embrace the power of nature and elevate your well-being with our Blood Orange Essential Oil. Whether you use it for aromatherapy, skincare, or simply to infuse your surroundings with its delightful scent, this essential oil will undoubtedly become a cherished addition to your holistic lifestyle.
Experience the captivating allure of Blood Orange Essential Oil today and bask in the refreshing, uplifting embrace of this enchanting citrus gem. Let it invigorate your senses and enhance your daily life with its natural splendor.
How to Use
NEAT: Blood Orange Essential Oil can be used directly on skin, but may be irritating NEAT. NEAT means full strength. Use wisely as it is not appropriate to use any Essential Oil in the immediate eye area or on sensitive areas. It is safe to apply this oil NEAT on the bottoms of feet, palms of hands & wrists pulse points if no restrictions on use have been given by your physician.
Dilute: Since this Blood Orange Essential Oil is very POTENT, you will generate beneficial results by diluting it in carrier oil (any vegetable oil you prefer).
Diffuse: Add drops as desired to your diffusing method of choice and enjoy.
Grade A Toxic Free Verified
100% Citrus Aurantium Dulcis Oil
Caution: Possible skin sensitivity. Keep out of reach of children. If pregnant or under a doctor's care, please consult your physician.
Leaping Bunny Certified
Since 1996, the Leaping Bunny Program, operated by the Coalition for Consumer Information on Cosmetics in the US and Canada, has been connecting compassionate consumers to cruelty-free companies under its Corporate Standard of Compassion for Animals. Companies must pledge to end animal testing at all stages of product development in addition to recommitting to the program annually and being open to third party audits.
Weight 0.11875 lbs
Cautions
PREGNANCY: There is warranted caution to be very careful during pregnancy. Please consult your physician prior to use. If told not to apply to skin, then inquire regarding permission to smell the Essential Oil.
PHOTOTOXICITY/SKIN SENSITIVITY: Even though our Blood Orange is not considered a photosensitive Essential Oil, it can also be irritating NEAT. It is advised not to apply any Essential Oil on areas that are immediately being exposed to direct UVA, UVB radiation unless highly diluted with a carrier oil. FYI: Besides some Essential Oils, certain prescription medications may also cause photosensitivity. Please consult your physician prior to use if prescribed any potential photosensitivity medications.
ORAL: Essential Oils should never be taken internally unless prescribed either by a physician or a qualified practitioner who has trained & been certified in medical standards.
Caution: Keep Essential Oil bottles out of reach of children. It is prudent for all Essential Oils to carry warnings as they are POTENT and thus require wisdom in discerning when and where to use them. In some countries Essential Oils are used medicinally, hence the reason to be prudent.
Q & A
There are no questions yet