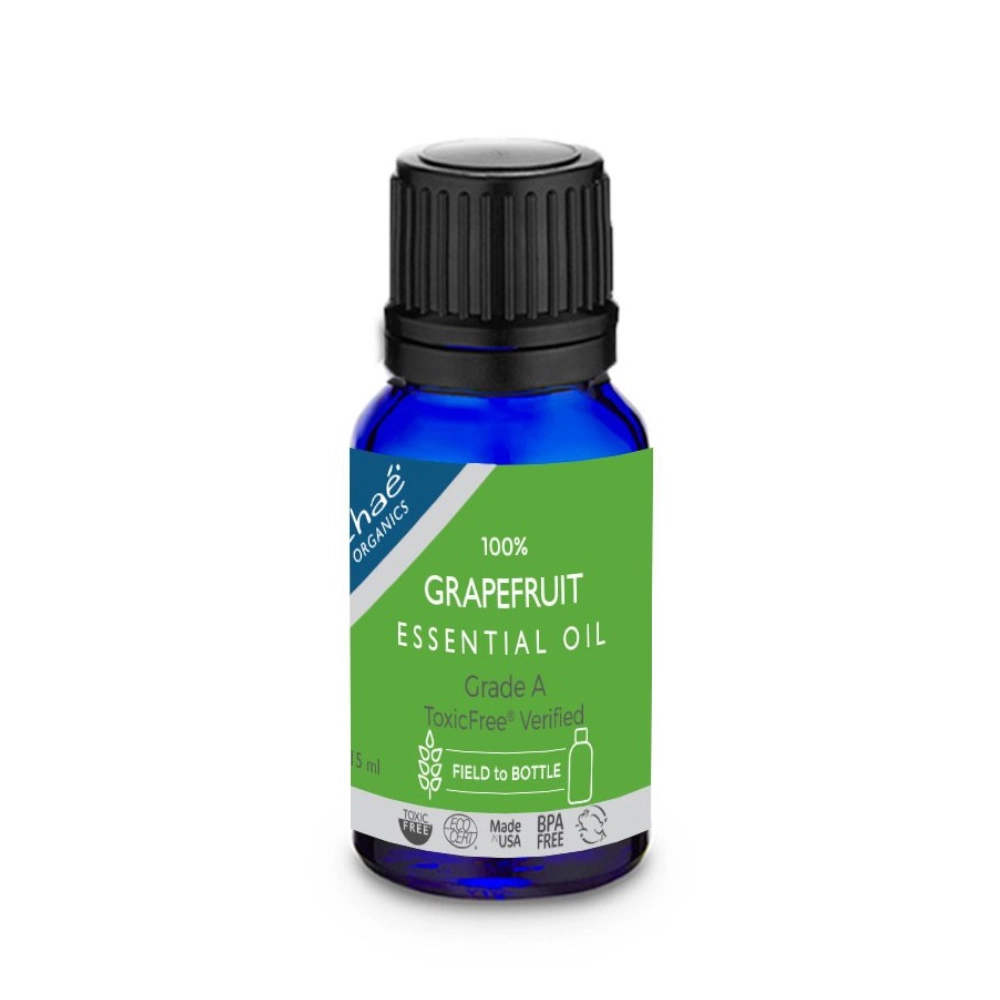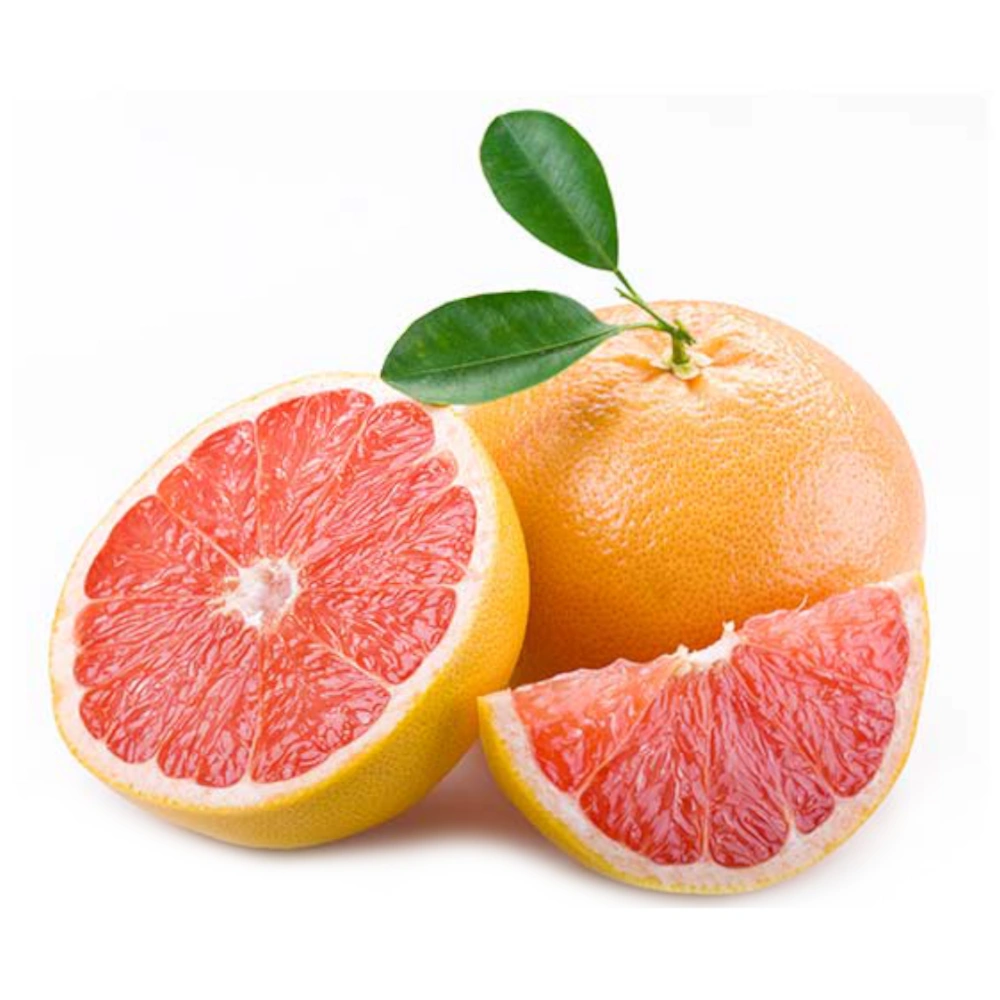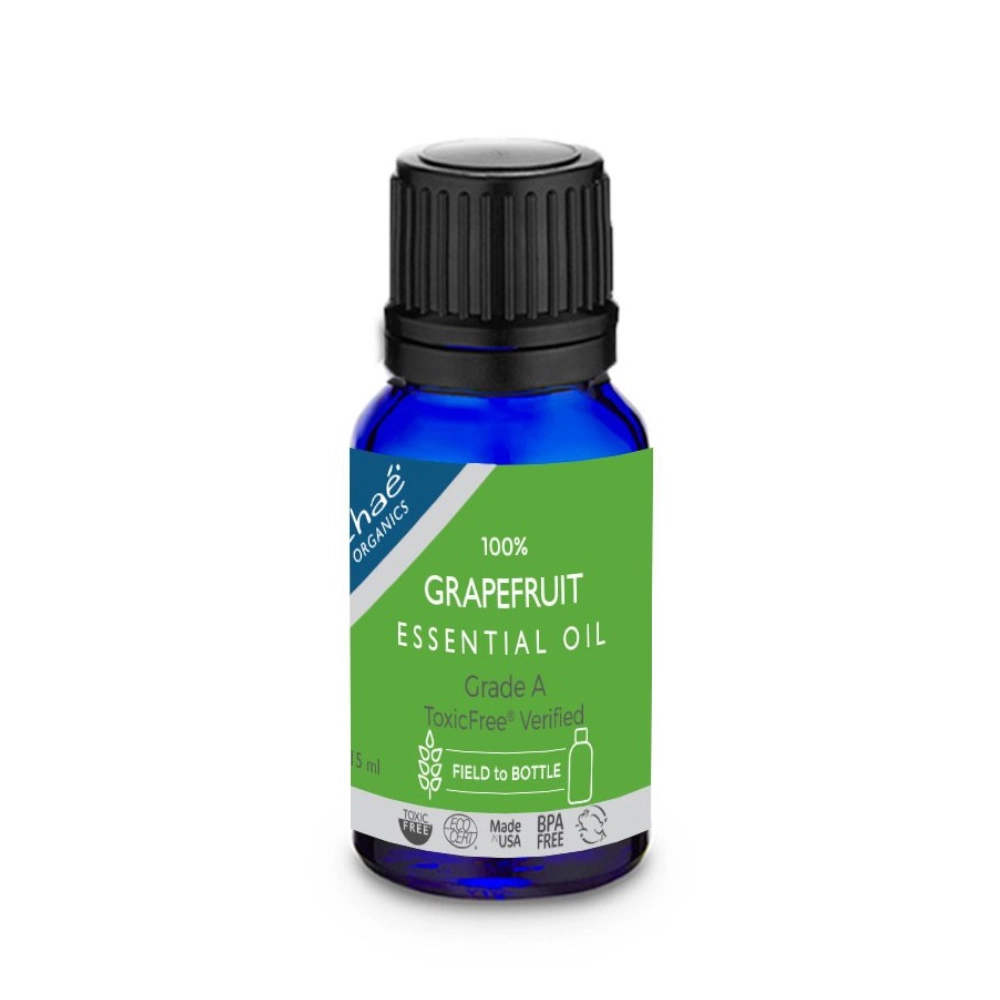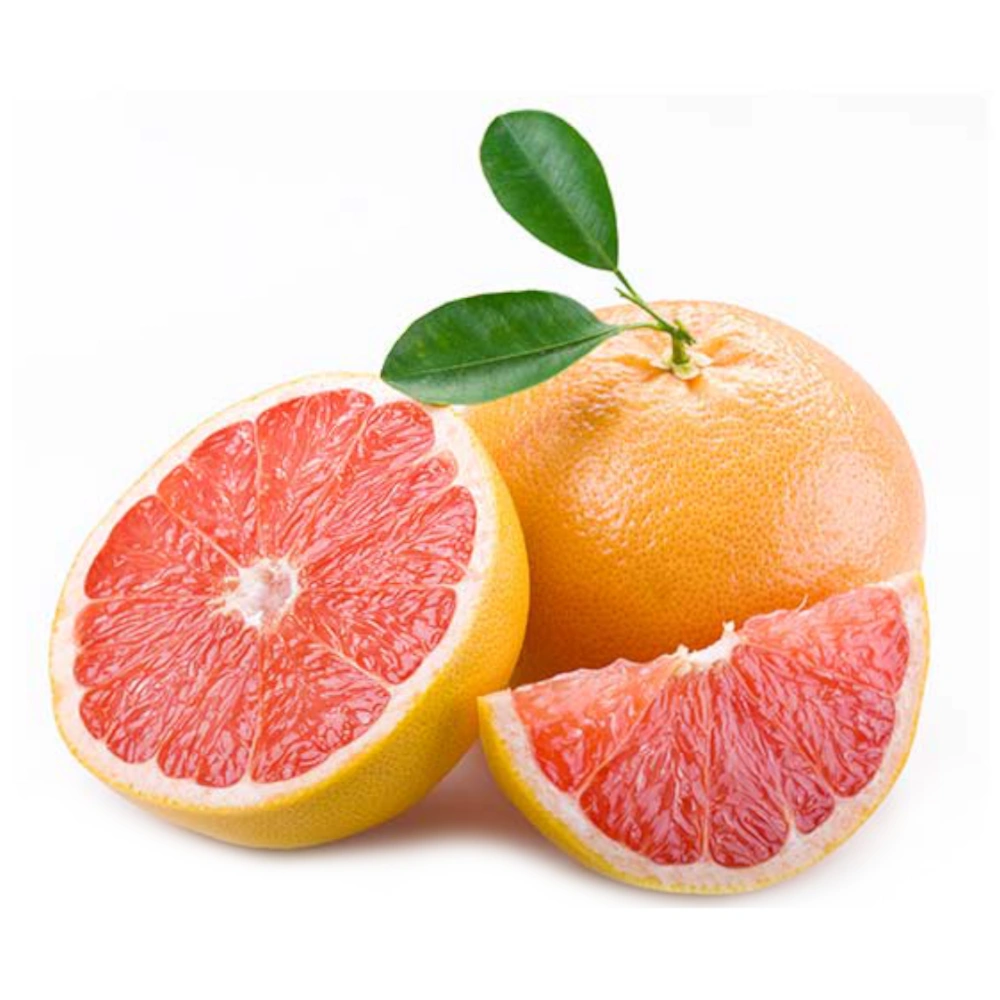 100% Pure Citrus Paradisi Uplifts & Restores

Restore vitality, improve your focus, experience harmony, reduce judgment, increase flow, and decrease mood swings.

Cleanse your spirit, body, mind, and home with unique and natural purifying compounds for penetrating detoxification.

Helps unblock and eliminate toxins, fat deposits, excess fluids and waste, mental fatigue, headaches, and negative habits.

Abundant antioxidants and strong anti-inflammatory properties can support a strong immune system and better health.
Though grapefruit oil can be derived from plants grown in arid conditions (resulting in a less robust oil), our pure Chaé Organics Grapefruit Oil is made only from fruits raised in the intense humidity of a warm subtropical climate. Here they can thrive and offer a more potent oil. Our grapefruit are always hand picked with precise timing, and the oil is extracted by cold expression. It is particularly difficult to extract this oil, as the glands in grapefruit are located deeper within the peel, causing it to be more precious than many citrus oils. Among other things, grapefruit is known for its uplifting bright, fresh, earthy, zesty, tangy scent which can help boost energy and mood, making it a great choice for those looking to refresh.
15 ml Grapefruit Essential Oil
Description
Grapefruit Essential Oil – This fresh, energizing citrus oil is bared from trees with a rounded top of full spreading branches and twigs that bare supple thorns and thrives in warm sub-tropical climates where the humidity provides the highest quality Grapefruit Essential Oil.
This popular oil is obtained by hand-picked harvesting with precise timing only from orchards free of synthetic fertilizers, pesticides, and insecticides offering the highest quality of oils in the citrus family because it produces the least amount of essential oil.
How to Use
NEAT: Grapefruit can be used directly on skin, but may be irritating NEAT. NEAT means full strength. Use wisely as it is not appropriate to use any Essential Oil in the immediate eye area or on sensitive areas. It is safe to apply this oil NEAT on the bottoms of feet, palms of hands & wrists pulse points if your physician has given no restrictions on use.
Dilute: Since this Essential Oil is very POTENT, you will generate beneficial results by diluting it in carrier oil (any vegetable oil you prefer).
Grade-A ToxicFree® Certified
100% Citrus Paradisi Peel Oil
Caution: Possible skin sensitivity. Keep out of reach of children. If pregnant or under a doctor's care, please consult your physician.
Leaping Bunny Certified
Since 1996, the Leaping Bunny Program, operated by the Coalition for Consumer Information on Cosmetics in the US and Canada, has been connecting compassionate consumers to cruelty-free companies under its Corporate Standard of Compassion for Animals. Companies must pledge to end animal testing at all stages of product development in addition to recommitting to the program annually and being open to third-party audits.
Weight 0.11875 lbs
Cautions
Pregnancy: There is warranted caution to be very careful during pregnancy. Please consult your physician prior to use. If told not to apply to skin, then inquire regarding permission to smell the Essential Oil.
Phototoxicity/Skin Sensitivity: Even though our Grapefruit is not considered a high photosensitive Essential Oil, it can also be irritating NEAT. It is advised not to apply any Essential Oil on areas that are immediately being exposed to direct UVA, UVB radiation unless highly diluted with a carrier oil. FYI: Besides some Essential Oils, certain prescription medications may also cause photosensitivity. Please consult your physician prior to use if prescribed any potential photosensitivity medications.
Oral: Essential Oils should never be taken internally unless prescribed either by a physician or a qualified practitioner who has trained & been certified in medical standards.
Caution: Keep Essential Oil bottles out of reach of children. It is prudent for all Essential Oils to carry warnings as they are POTENT and thus require wisdom in discerning when and where to use them. In some countries, Essential Oils are used medicinally, hence the reason to be prudent.
Q & A
There are no questions yet