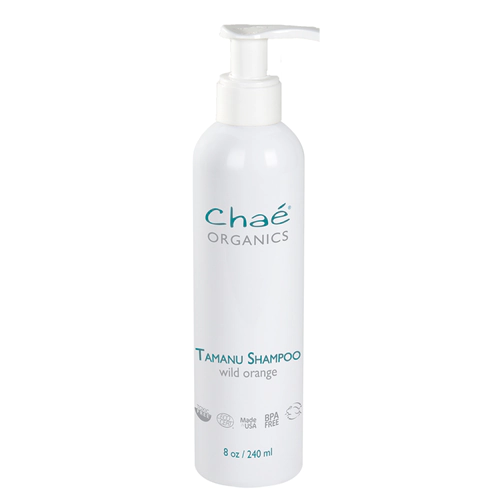 Tamanu Shampoo – Wild Orange
Wild Orange
Free of the sulfates and parabens found in most hair care products
Tamanu seed oil contains essential fatty acids to treat split ends, improve moisture retention, and protect against environmental damage
Hydrolyzed quinoa contains all 8 essential amino acids, and can help improve hair's structure and strength
Description
Tamnu Shampoo – Wild Orange gives Stronger, healthier hair with the vibrance of wild orange. Isn't it time you started treating your hair, right? Most shampoos are full of sulfates and chemical fragrances that over-dry your hair, causing split ends and breakage. Our strengthening shampoo is free of harsh chemicals, with an infusion of essential fatty acids from tamanu seed oil, protein from hydrolyzed quinoa, and a conditioning agent derived from panthenol (vitamin B5) to improve your hair's strength, shine, and silkiness.
Exceptional for treating dry, damaged, and color-treated hair, this shampoo also cleanses completely to reduce scalp oiliness. Treasure your hair and yourself with this miracle shampoo and bask in the lingering scent of wild orange. You deserve it.
Tamanu Shampoo has the captivating scent of Wild Orange, a transformative haircare experience that harnesses the power of tamanu oil and the invigorating essence of wild oranges. Embrace the beauty of nature and unlock the secret to luscious, vibrant hair that exudes radiance and vitality.
Our Tamanu Shampoo is thoughtfully crafted with care, and enriched with the rare and precious Tamanu oil known for its extraordinary hair-enhancing properties. This natural wonder gently cleanses your hair and scalp, while tamanu oil works its magic to repair and nourish each strand from root to tip.
Immerse yourself in the tantalizing scent of Wild Orange as you lather up your hair. This invigorating aroma awakens your senses and uplifts your spirit, creating a delightful shower experience that leaves you feeling refreshed and revitalized.
Say goodbye to dull, lifeless hair and embrace the transformative benefits of our Tamanu Shampoo. Fortify your hair against damage, enhance its natural shine, and improve manageability as this lightweight formula rejuvenates your hair, leaving it feeling soft, smooth, and beautifully radiant.
Crafted with eco-friendly and sustainable ingredients, our Tamanu Shampoo is free from harsh chemicals and parabens, ensuring a safe and nourishing experience for your hair and the environment.
For the ultimate haircare experience, pair our Tamanu Shampoo with our Tamanu Conditioner, and witness the transformative synergy as they work together to restore, revitalize, and renew your hair, leaving you with hair that feels like silk and exudes natural beauty.
Elevate your haircare routine with the beauty of nature and embrace the magic of our Tamanu Shampoo – Wild Orange. Experience the joy of strong, lustrous hair that's brimming with vitality and natural shine. Treat yourself to the ultimate pampering experience and unveil the secret to the gorgeous hair you've always dreamed of.
How to Use
Directions: Massage into wet hair and scalp. Rinse thoroughly. If you do not see suds, repeat. For the best results, follow up with Tamanu Conditioner.
Toxic Free Ingredients
Purified Water (Aqua), Sodium C14-16 Olefin Sulfonate, Cocamidopropyl Betaine, Decyl Glucoside, Vegetable Glycerin, Cocos Nucifera Oil, Guar Hydroxypropyltrimonium Chloride, Cetyl Hydroxyethylcellulose, Benzyl Alcohol, Phytic Acid, Sodium Lauroyl Lactylate, Calophyllum Inophyllum Seed Oil*, Aloe Barbadensis Leaf Juice*, Xanthan Gum, Citrus Aurantium Dulcis Oil*,  Benzoic Acid, Citrus Aurantium Bergamia Fruit Oil FCF*, Vanilla Planifolia Fruit Oil, Dehydroacetic Acid, Meadowfoam Estolide, Rubus Idaeus Seed Oil, Oryza Sativa Seed Protein, Oryza Sativa Extract, Tocopherol.
*Organic
Hero Ingredients
Calophyllum Inophyllum (Tamanu) Seed Oil
Assists in the improvement of split ends.
Moisturizes hair.
Helps with damage from chemicals and environmental stresses.
Hydrolyzed Quinoa
Binds moisture and provides nourishment to skin and hair.
Makes hair look smoother and silkier.
Considered a complete protein, quinoa contains all 8 essential amino acids.
Panthenyl Hydroxypropyl Steardimonium Chloride
Better wet combability versus Panthenol.
Improved dry combability versus Panthenol.
Better dry conditioning benefits versus Panthenol.
Less frizz after drying hair versus Panthenol.
Q & A
There are no questions yet