Sale!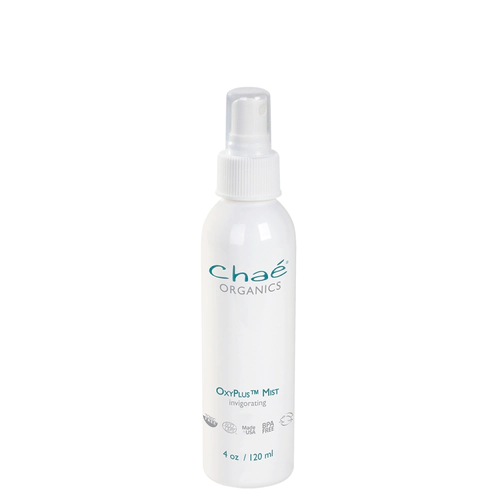 OxyPlus™ Mist 4oz

Invigorating
Sodium chlorite (stabilized oxygen) renews and supports the elimination of dead cell tissue
O2XY™ is a unique double bond oxygen that discourages microbe activity
Lavender oil calms irritated skin and helps prevent buildup of excess oil
Read More
Let your skin breathe deep with a refreshing blast of oxygen. OxyPlus™ Mist delivers stabilized oxygen to your skin, allowing it to penetrate and renew. You will feel calmed, and your skin will feel 
How to use
Directions: Spray OxyPlus™ Mist over your face and neck. Allow to air dry for at least one minute to enhance penetration of the oxygen. Follow with your favorite Chaé moisturizer or serum.
Toxic Free Ingredients
Purified Water (Aqua), Sodium Chlorite (Stabilized Oxygen) ***, Lavandula Angustifolia (Lavender) Oil*. *Organic     ***Cleansing agent that breaks down into a salt solution
Hero Ingredients
Sodium Chlorite (Stabilized Oxygen)
Non-toxic. Free of chemical toxicity present in most disinfectant and deodorizing products.
Powerful antimicrobial compound effective against a broad range of bacterial organisms, yeast, mold and mildew.
Ideal for all skin types.
Soothing effect on irritated, inflamed skin.
Lavandula Angustifolia (Lavender) Oil
Anti-inflammatory properties.
Assists to prevent buildup of sebum (oil).
Calming.
Relaxing.