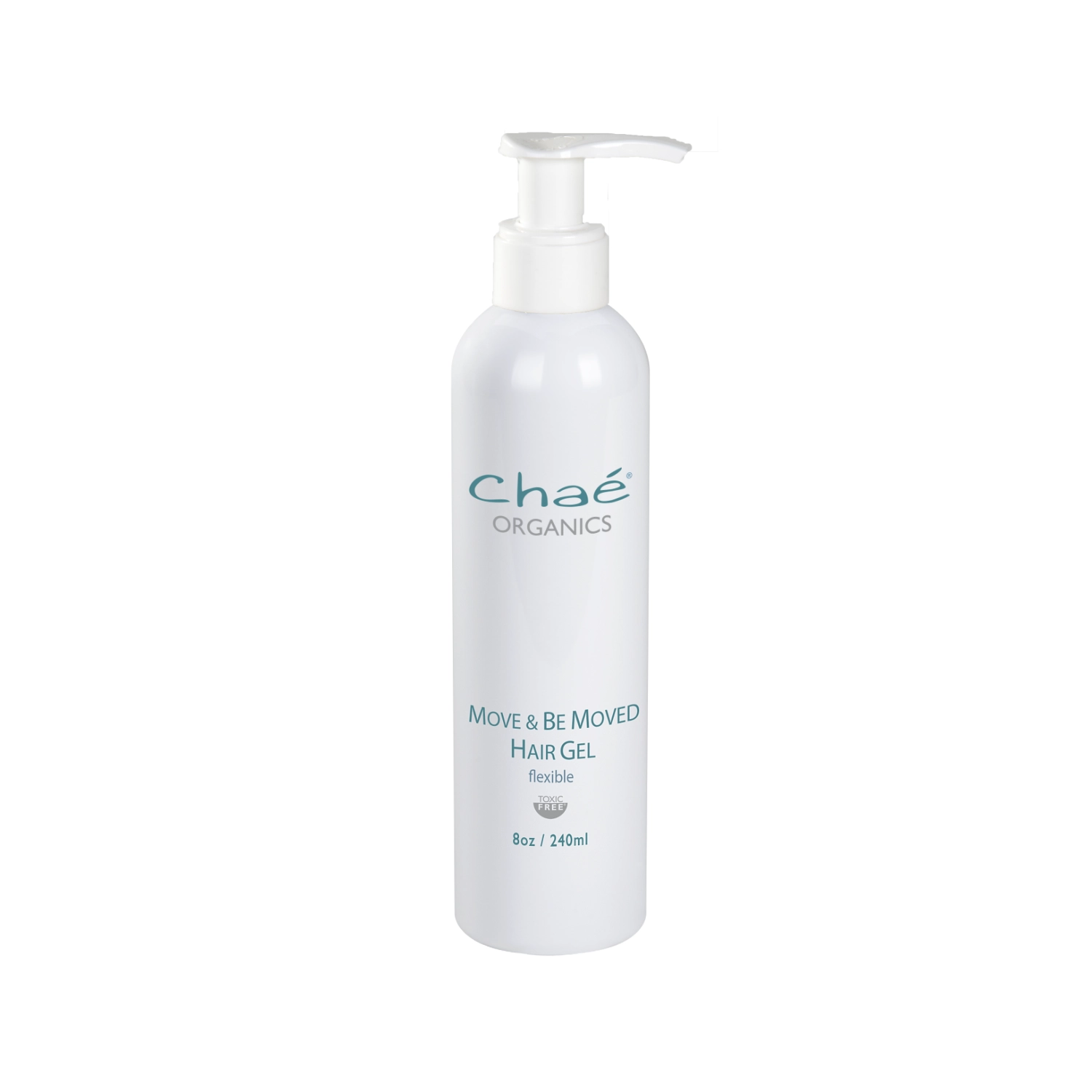 Move and Be Moved Hair Gel – Flexible
Flexible Creates body and holds your style with flexible hold
Excellent to use on wet or dry hair, with or without heat
Quinoa protein binds moisture and provides all 8 essential amino acids for healthier hair
No silicone or plastics
Non-greasy
Alcohol free
Description
Introducing our Move and Be Moved Hair Gel – Flexible, the ultimate hair styling solution designed to give you effortless and versatile control over your hairstyle. Embrace the freedom to move and be moved, as this flexible hair gel allows you to create your desired look with ease and precision.
Crafted with the finest ingredients, our hair gel provides a strong yet flexible hold that keeps your hair in place while still allowing natural movement. No more stiff and unnatural hairstyles; our flexible hair gel lets you enjoy hair that moves gracefully, effortlessly adapting to your every move.
Style your hair with confidence, knowing that our Move and Be Moved Hair Gel offers long-lasting control that withstands the challenges of an active lifestyle. From a sleek, polished look to tousled and textured locks, our hair gel is your trusty companion for any occasion.
The lightweight and non-greasy formula makes application a breeze, as the gel glides smoothly through your hair, leaving no residue or stickiness behind. Enjoy a touchable, soft finish that looks and feels natural throughout the day.
Embrace the invigorating scent that lingers in your hair, a subtle and refreshing fragrance that adds a touch of elegance to your style.
Our Move and Be Moved Hair Gel – Flexible is suitable for all hair types and is thoughtfully crafted without harsh chemicals, sulfates, or parabens, making it a safe and gentle choice for your precious locks.
Experience the joy of versatile hairstyling and let our Move and Be Moved Hair Gel – Flexible become your go-to styling companion. Create looks that inspire and empower you to move confidently through life, embracing the freedom and flexibility that this hair gel brings to your style. Step into a world of limitless possibilities and take charge of your hairstyle with our flexible hair gel today.
The new movement in hair is here with Move and Be Moved Hair Gel! Get fuller, softer hair that bounces and sways—naturally, without alcohol, solvents, or plastics. Our all-natural styling gel is infused with hydrolyzed quinoa protein to bond hair with moisture and elasticity. Not only does Move and Be Moved Hair Gel help your style stay in place throughout the day, but you may even wake up with the same great hair tomorrow. A non-greasy, non-sticky, non-drying formula that is effective on straight, curly, and chemically treated hair, this light gel glides on smooth and leaves a soft, fresh, energizing scent.
8oz
How to Use
Directions: Place gel into palm and rub hands together before distributing it into hair.
To add volume: use fingertips to rub a generous amount of styling gel into roots, then scrunch any remaining gel into the hair as desired. To give thinner hair an extra lift, while blow-drying, rub palm of hand in a circular direction wherever you want more volume, then continue lifting hair with fingers or brush.
Toxic Free Ingredients
Purified Water (Aqua), Dehydroxanthan Gum, Polyglyceryl-2 Caprate, Benzyl Alcohol, Fragrance, Ethylhexylglycerin, Hydrolyzed Quinoa, Tocopherol.
*Organic
Hero Ingredients
Purified Water

Water Softening
2 Charcoal Filters
Reverse Osmosis
Deionization
Ultra Violet Light
Continuous circulation of purified water to ensure optimal results

Hydrolyzed Quinoa

Binds moisture and provides nourishment to skin and hair.
Makes hair look smoother and silkier.
Considered a complete protein, quinoa contains all 8 essential amino acids
Q & A
There are no questions yet