Sale!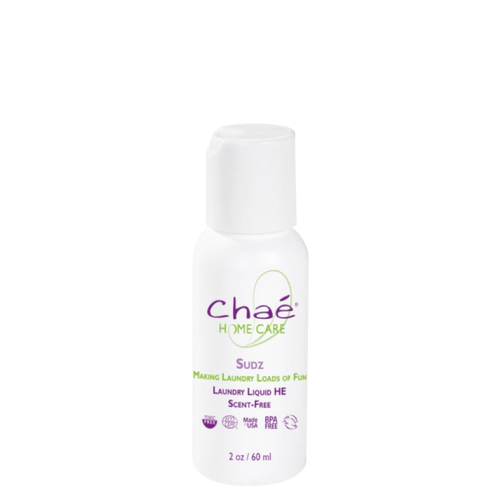 Free from toxic chlorines, phosphates, optical whiteners and brighteners
Free from carcinogenic chemical fragrances
Coconut-derived cleansing agents are safe for even the most delicate fabrics, including stockings
Concentrated; HE (High Efficiency) compatible
Keep your skin safe with this non toxic laundry detergent
Description
Sudz Laundry Liquid 2oz
Is a powerful natural sudsing detergent that safely cleans all fabrics, without toxins or chemical perfumes. Your skin is your body's biggest organ – so it's not good for you to treat your clothes with the toxic chemicals in so many detergents. We have developed an all-natural, biodegradable, and safe detergent that gently and thoroughly cleans your clothes, so you can dress your best without a care for the chemicals your skin is absorbing! Better yet, we concentrate Sudz Laundry Liquid so you can dilute it at home, saving you money.
How to Use
Directions: Sudz is concentrated strength. Add 1 teaspoon to each small load = 96 uses.
2 teaspoons for larger loads = 48 uses.
Can also be used to pre-treat stains prior to washing.
Toxic Free Ingredients
Sodium C14-16 Olefin Sulfonate, Decyl Glucoside, Purified Water (Aqua), Sodium Benzoate, Potassium Sorbate.
Hero Ingredients
Decyl Glucoside

Obtained from 100% renewable vegetable origin.
Maintains skin balance without dryness.
Good foaming power.
Readily Biodegradable

Purified Water

Water Softening
2 Charcoal Filters
Reverse Osmosis
Deionization
Ultra Violet Light
Continuous circulation of purified water to ensure optimal results.