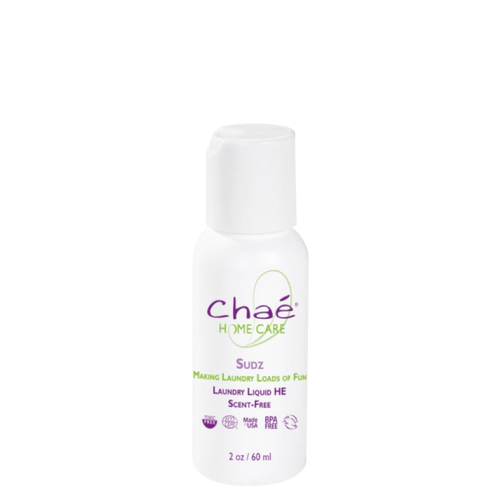 Sudz Laundry Liquid – Scent Free
Free from toxic chlorines, phosphates, optical whiteners and brighteners
Free from carcinogenic chemical fragrances
Coconut-derived cleansing agents are safe for even the most delicate fabrics, including stockings
Concentrated; HE (High Efficiency) compatible
Keep your skin safe with this non toxic laundry detergent
Description
Sudz Laundry Liquid is a powerful natural sudsing detergent that safely cleans all fabrics, without toxins or chemical perfumes. Your skin is your body's biggest organ – so it's not good for you to treat your clothes with the toxic chemicals in so many detergents. We have developed an all-natural, biodegradable, and safe detergent that gently and thoroughly cleans your clothes, so you can dress your best without a care for the chemicals your skin is absorbing! Better yet, we concentrate Sudz Laundry Liquid so you can dilute it at home, saving you money.
Sudz Laundry Liquid – Scent Free, is the gentle and effective solution to pristine, odor-free laundry. Embrace the purity of scent-free cleanliness with our meticulously crafted laundry liquid, designed to tackle tough stains while remaining gentle on your fabrics and skin.
Our laundry liquid packs a powerful punch against dirt, grime, and stains, providing exceptional cleaning performance for both whites and colors. With each wash, experience the joy of knowing your clothes are impeccably clean and free from any lingering odors.
The hypoallergenic formula ensures a gentle touch on your skin, making it safe for even the most delicate fabrics and perfect for your entire family. Sudz Laundry Liquid – Scent Free is free from harsh chemicals, dyes, and optical brighteners, ensuring that your clothes maintain their softness and vibrancy wash after wash.
Enjoy the convenience of a liquid detergent that easily dissolves in water, leaving no messy residue behind. It's suitable for both standard and high-efficiency (HE) washing machines, providing a seamless and effortless laundry experience.
Embrace the power of purity with Sudz Laundry Liquid – Scent Free and let your clothes speak for themselves with their pristine cleanliness and fresh simplicity. Rediscover the joy of laundry that is truly clean, odorless, and gentle on your skin and fabrics. Elevate your laundry routine and make the switch to our fragrance-free laundry liquid today.
How to Use
Directions: Sudz is concentrated strength. Add 1 teaspoon to each small load = 96 uses.
2 teaspoons for larger loads = 48 uses.
Can also be used to pre-treat stains prior to washing.
Toxic Free Ingredients
Sodium C14-16 Olefin Sulfonate, Decyl Glucoside, Purified Water (Aqua), Sodium Benzoate, Potassium Sorbate.
Hero Ingredients
Decyl Glucoside

Obtained from 100% renewable vegetable origin.
Maintains skin balance without dryness.
Good foaming power.
Readily Biodegradable

Purified Water

Water Softening
2 Charcoal Filters
Reverse Osmosis
Deionization
Ultra Violet Light
Continuous circulation of purified water to ensure optimal results.
Q & A
There are no questions yet