Sale!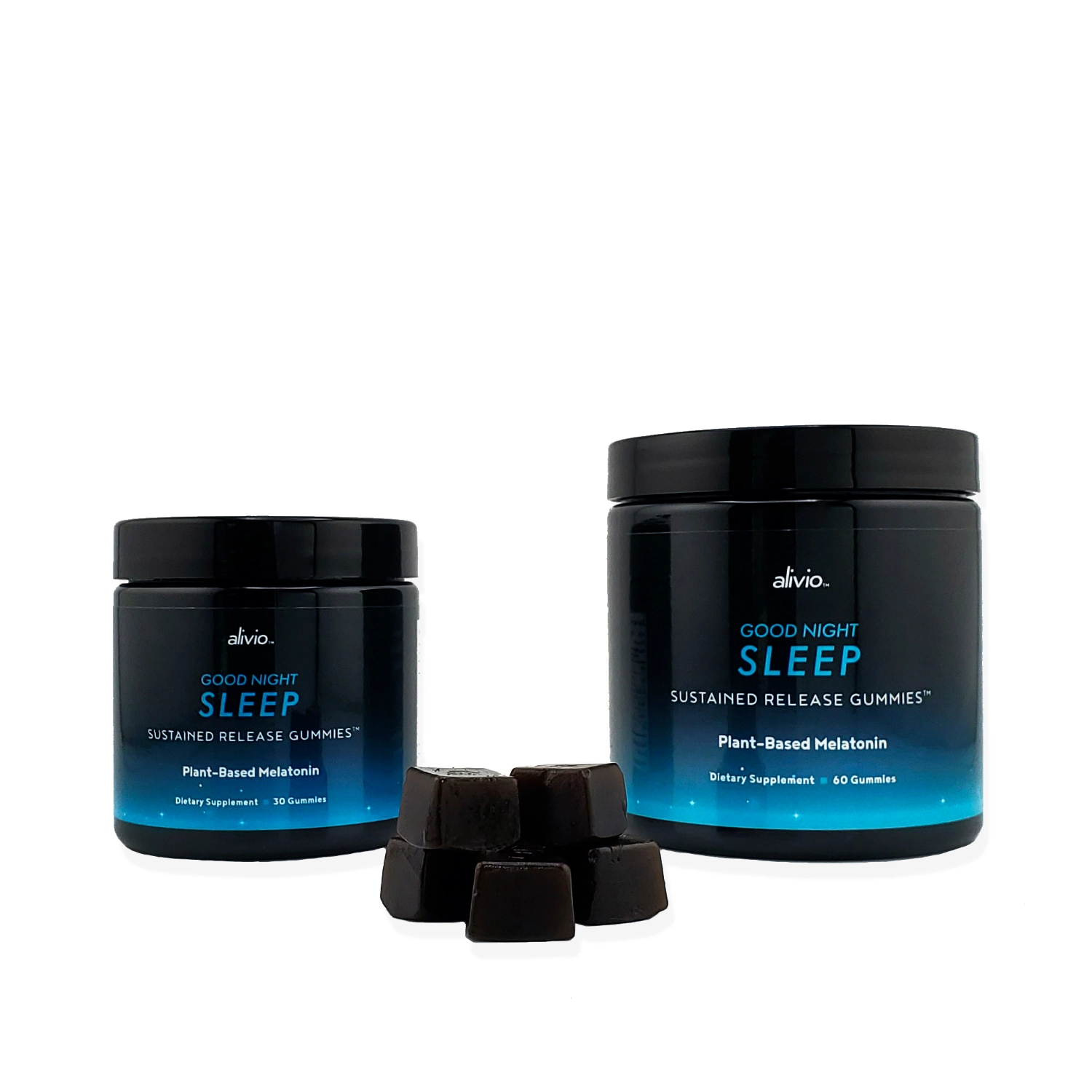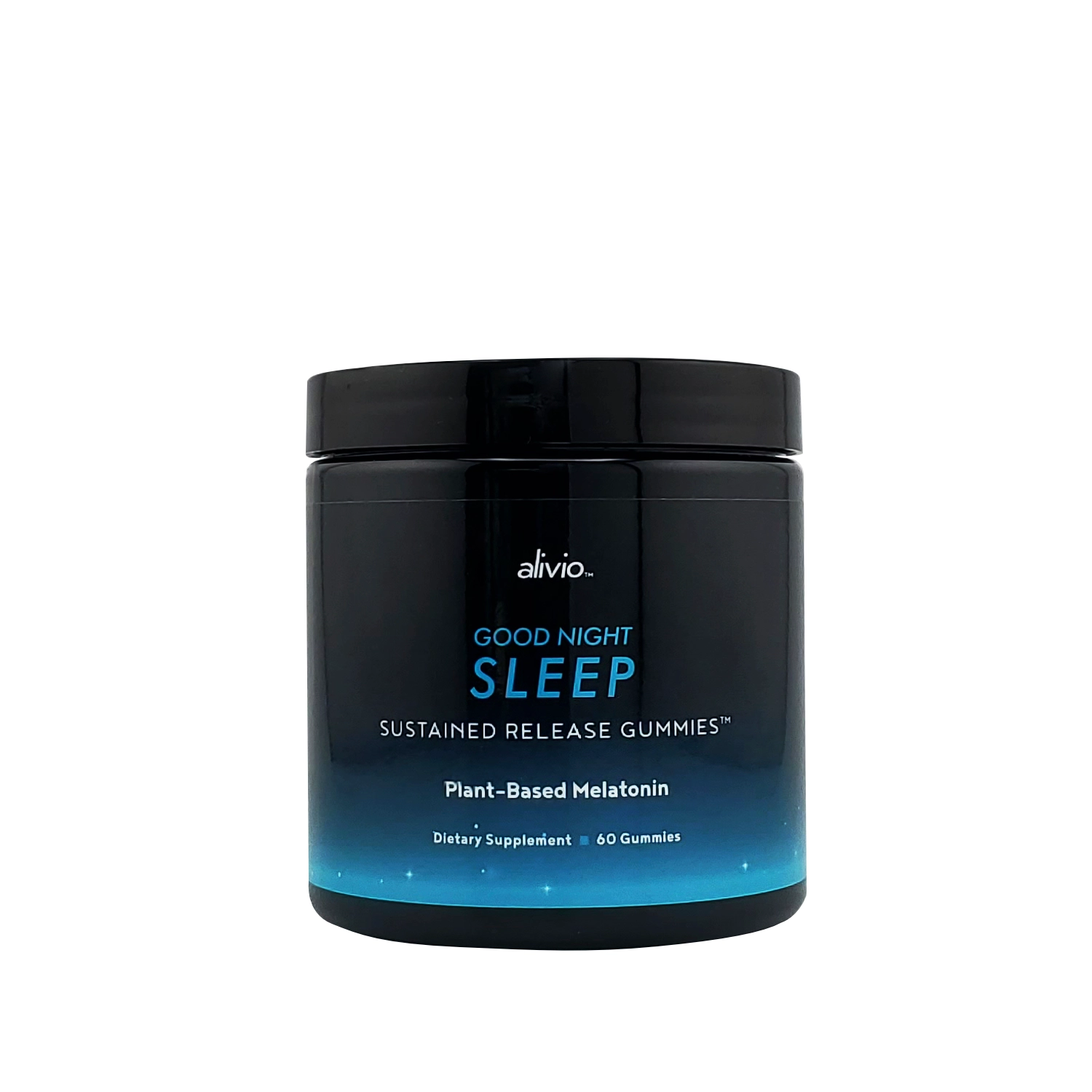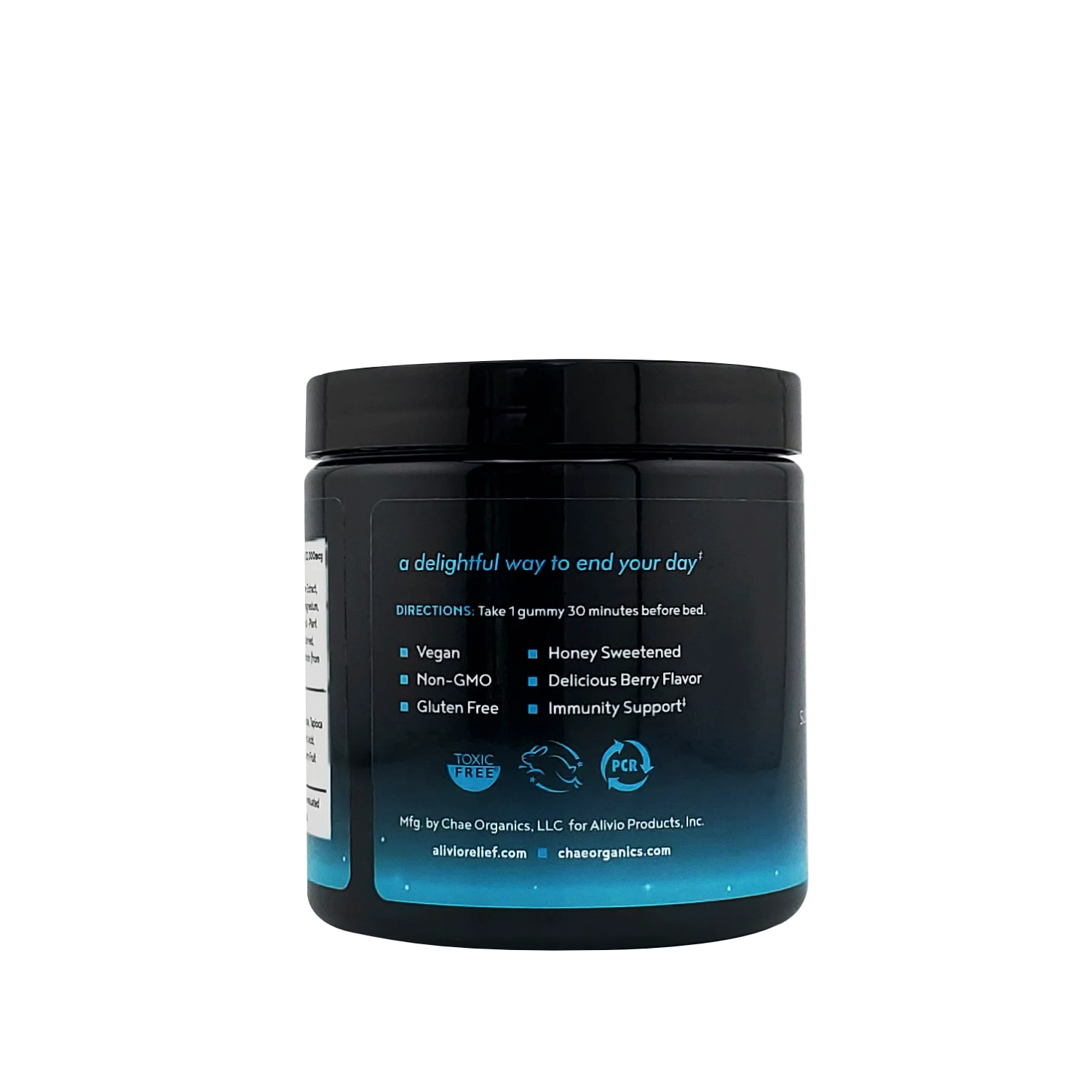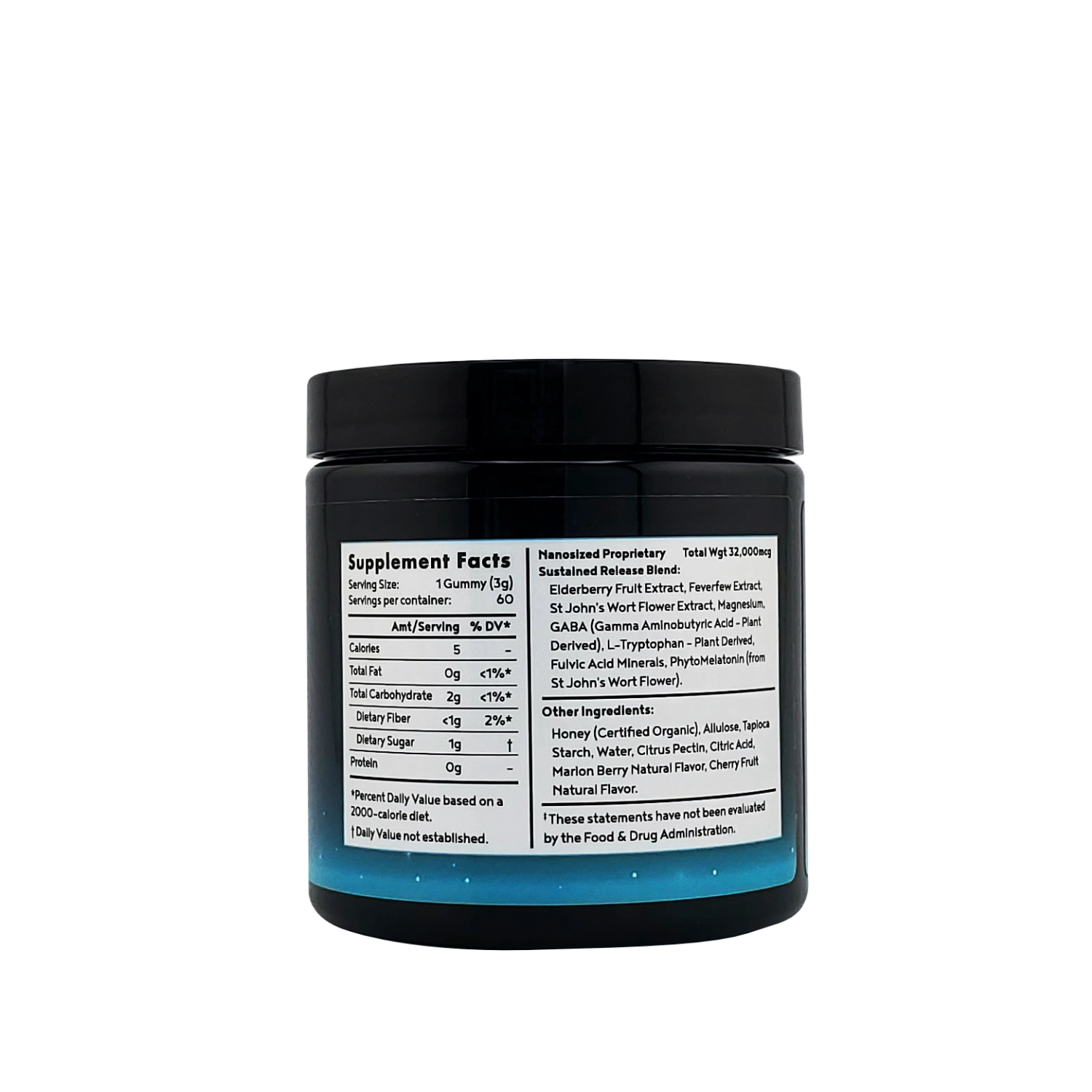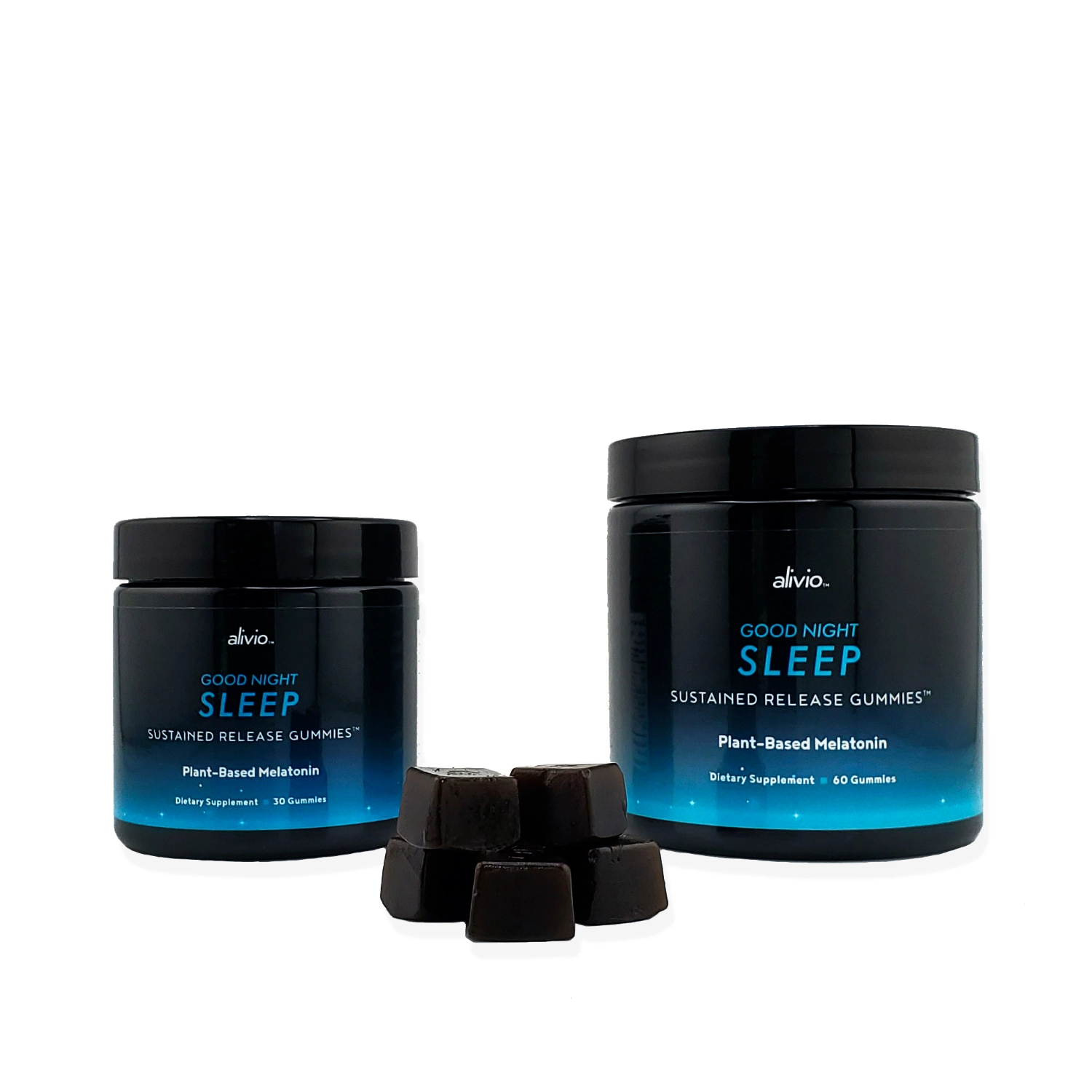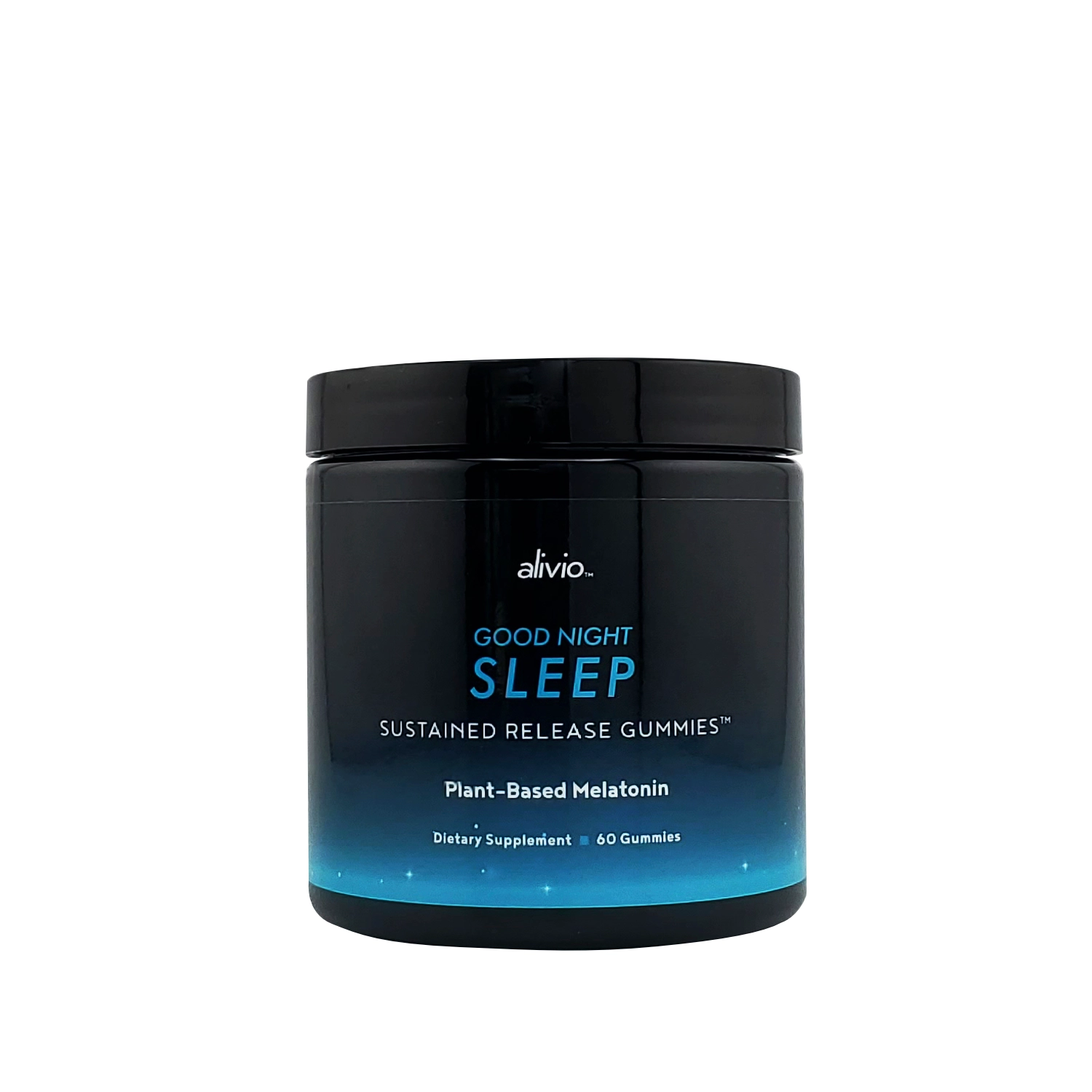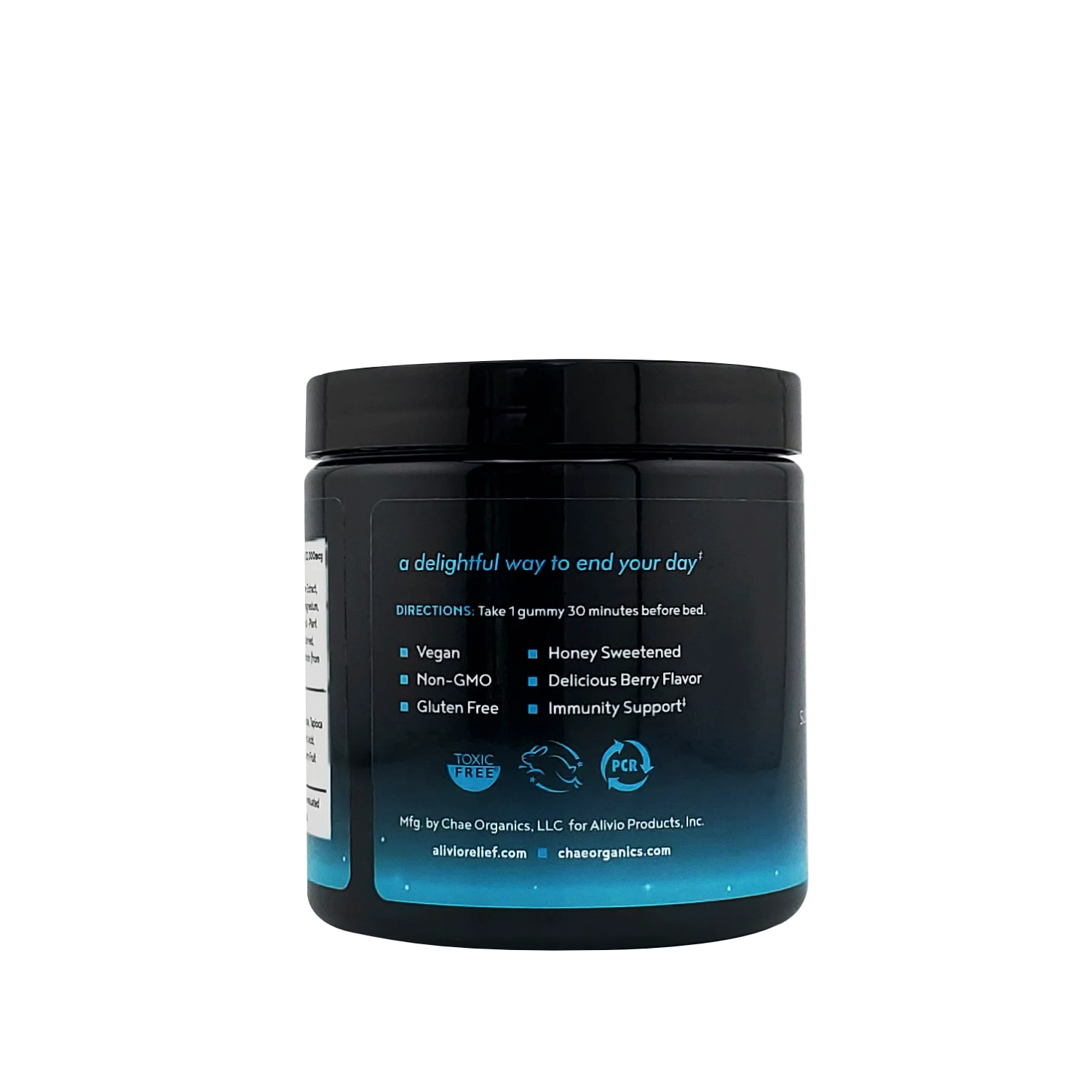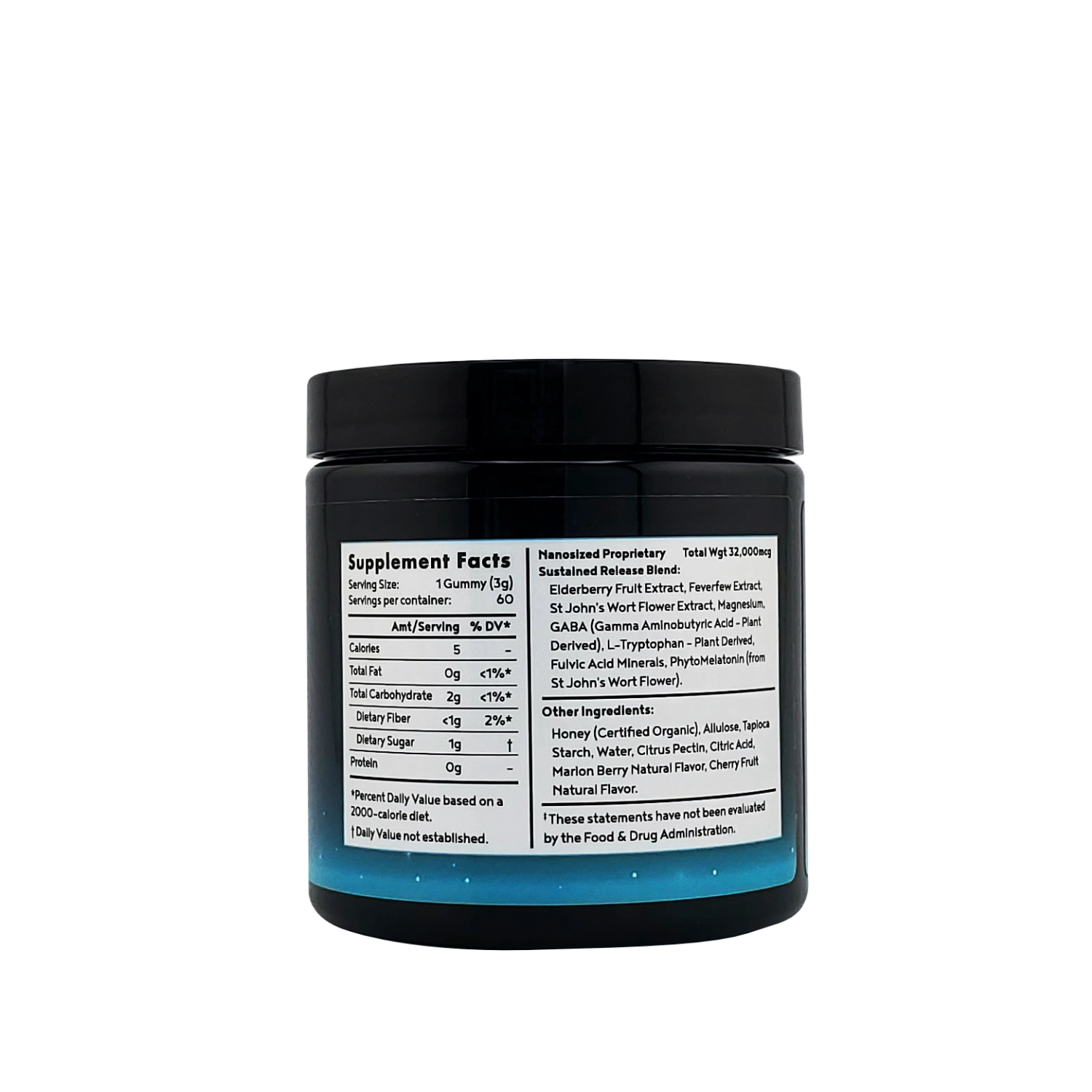 Good Night Sleep – Sustained Release Gummies
Plant-Based Melatonin
Non-GMO
Provides Immunity Support
Delicious Berry Flavor
No Color Added
Honey Sweetened
Go to Sleep, Stay Asleep
Sustained Release
Description
Good Night Sleep – a plant-based melatonin is an optimal sleep aid through Chaé's Sustained Release Technology which provides micro-sized particles for greater performance. You need less quantity of phyto melatonin to yield the best results in good sleep.  99% of all Melatonin products are synthetic and typically overdose a person, creating fogginess upon waking. With the harmonious blend of nature's gentleness and scientific innovation, they are designed to cradle you into a peaceful slumber. Crafted for those who seek a restful night without compromising their ethical and health-conscious values, our gummies are a testament to purity, efficacy, and sustainability.
Non-GMO Promise:
We believe in the untouched sanctity of nature's ingredients. Our gummies are made from non-genetically modified organisms, ensuring you receive the sleep aid as nature intended. No genetic tinkering, just pure, unadulterated goodness.
Sweet Dreams with Honey:
Indulge in the sweetness of dreams without artificial additives. Our gummies are naturally sweetened with certified organic honey, offering a delightful taste that soothes your palate as you drift off. This golden elixir not only sweetens but also adds its own unique blend of nutrients to your pre-slumber ritual.
Sustained Release Technology:
Utilizing cutting-edge sustained-release technology, our gummies ensure a gradual release of sleep-promoting ingredients throughout the night. This innovative approach provides a steady stream of support, helping you maintain a restful sleep cycle without interruptions.
How to Enjoy:
Simply take one gummy 30 minutes before bedtime. Allow the serene blend of natural ingredients to guide you into a night of tranquil sleep, waking up refreshed and reinvigorated for the day ahead.
With Good Night Sleep – Sustained Release Gummies, experience the serenity of nightfall as it was always meant to be: pure, peaceful, and restorative. Sweet dreams and pleasant nights await you.
Mfg. by Chae Organics, LLC
For Alivio Products, Inc,
www.aliviorelief.com
www.chaeorganic.com
Ingredients
Sustained Release Blend:
Elderberry Fruit Extract, Feverfew Extract, St. John's Wort Flower Extract, Magnesium, GABA (Gamma Aminobutyric Acid – Plant Derived), L-Tryptophan – Plant Derived, Fulvic Acid Minerals, PhytoMelatonin (from St. John's Wort Flower)
Other Ingredients:
Honey (Certified Organic), Allulose, Tapioca Starch, Water, Citric Pectin, Citric Acid, Marion Berry Natural Flavor, Cherry Fruit Natural Flavor.
The Science
L-tryptophan is an amino acid that promotes good sleep quality and supports your mood. It supports microdosing of melatonin supporting the body to balance its own melatonin needs for better, deeper sleep.
Several studies have shown that increasing tryptophan in the diet can improve sleep by increasing melatonin ( 24 ,25 ).
https://www.healthline.com/nutrition/tryptophan#TOC_TITLE_HDR_1
Does GABA help with sleep?
Studies show that the natural form of GABA has a number of sleep-improving effects including helping people fall asleep faster and sleep longer after taking 100 mg of GABA before going to bed.
Is it OK to take GABA before bed?
Scientifically supported research has shown that between 100 to 200 milligrams of GABA (Gamma Aminobutyric Acid) are typically safe to consume approximately 30 minutes to an hour before bed. GABA can also be regarded as safe and appropriate for daily intake for those seeking improvement in the quality of their sleep.
Health Benefits of Elderberry:
 High in Vitamin C.
 High Antioxidant Power.
 Promotes Heart Health.
 Lowers Inflammation and Stress.
 Boosts Your Immune System.
 Good for Respiratory and Lung Health.
 High in Fiber.
 Good for Blood Sugar Management.
Benefits of Phytomelatonin Microdose – nudges your own body's wellbeing toward creating deep REM sleep while avoiding sluggishness in the morning.
(see https://hibernationlab.com/blogs/sleep-and-recovery-hacks/microdosing-melatonin-the-key-things-to-know)
Phytomelatonin as Sleep-Quality Enhancer and Jet Lag Remedy. Another aspect of interest is that phytomelatonin-rich plants may be responsible for a sleep-inducing effect due to its known role in circadian rhythms, especially in sleep quality.
What is St John's Wort Flower used for?
Currently, St. John's wort is promoted for depression, menopausal symptoms, attention-deficit hyperactivity disorder (ADHD), somatic symptom disorder (a condition in which a person feels extreme, exaggerated anxiety about physical symptoms), obsessive-compulsive disorder, and other conditions.
Feverfew (Tanacetum parthenium L.) (Asteraceae) is a medicinal plant traditionally used for the treatment of fevers, migraine headaches, rheumatoid arthritis, stomach aches, toothaches, insect bites, infertility, and problems with menstruation and labor during childbirth.
Supplement Facts
Serving Size:  1 gummy (3g)
Servings per Container:  30ct or 60ct
Amt per Serving
Calories:  5
Total Fat:  0g
Total Carbohydrate:  2g
Dietary Fiber:  <1g
Dietary Sugar:  1g
Protein: 0g
Q & A
There are no questions yet