Celebrate National Girls and Women in Sports Day: Why it's Important to Support Female Athletes
Today, let's come together to recognize the many amazing accomplishments of girls and women in sports. From the athletes who dominate their fields to the coaches who mentor them, we are honoring each of them for their hard work and dedication. Let's show our support by coming together and celebrating National Girls and Women in Sports Day!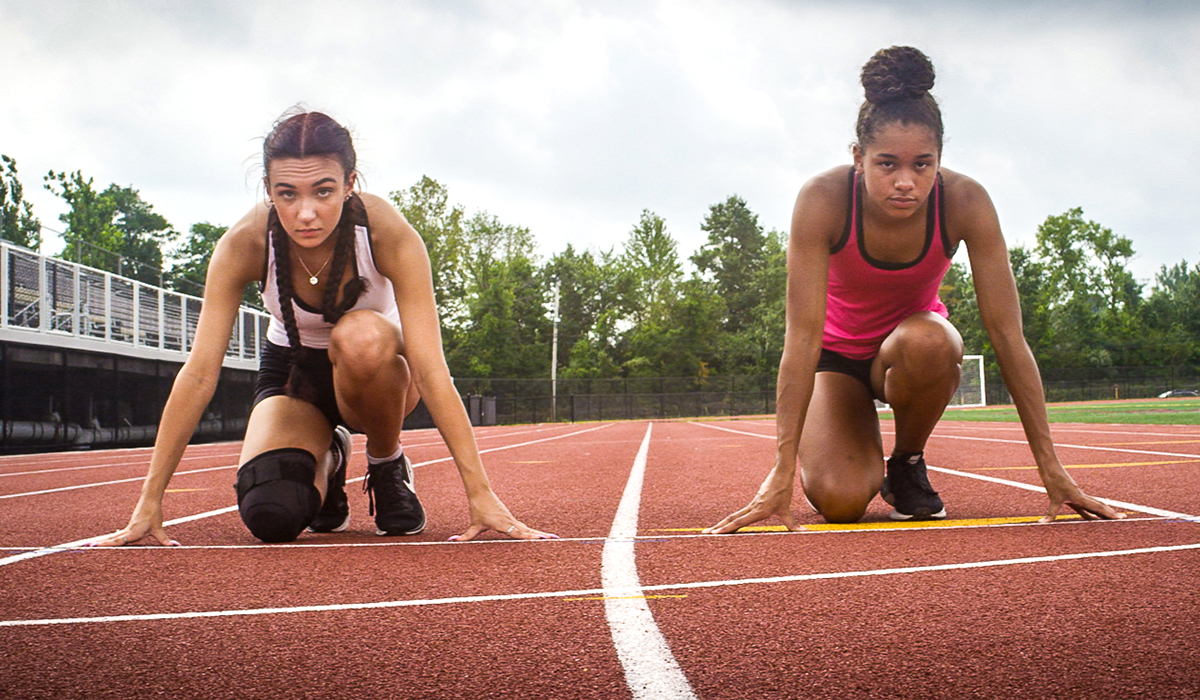 Female athletes have been inspiring and motivating people for centuries. From the ancient Greek goddesses to modern-day female athletes, women have been pushing the boundaries of what is possible in sports.
The success of female athletes has created a ripple effect across society, inspiring young girls to pursue their dreams and showing that anything is possible with hard work and dedication. It is important for us to continue to support female athletes so that they can reach their full potential and become successful role models for future generations.
We can look back at successful women in sports history as an example of how far we have come in terms of gender equality in sports. We can also look towards famous women in sports today as an example of what is still possible when we support our female athletes with resources, recognition, and respect.
What is National Girls and Women in Sports Day?
National Girls and Women in Sports Day is an annual event that celebrates and honors female athletes, coaches, and administrators for their contributions to sports. It is a day to recognize the achievements of girls and women in athletics, as well as the importance of providing equal opportunities for female athletes. National Girls and Women in Sports Day is also known as National Girl Power Day, which emphasizes the power of girl empowerment through sports. This day serves to encourage young girls to participate in sports activities and build confidence through physical activity. By celebrating this day each year, we can help create a more inclusive and equitable environment for all athletes regardless of gender.
The History of Female Athletics & How It Has Evolved Over Time
The history of female athletics is one of remarkable progress. From the earliest days of organized sports, women have faced numerous obstacles in their pursuit of athletic excellence. But through determination and hard work, female athletes have achieved tremendous success and recognition in a variety of sports.
"In 1874, as women were beginning to gain access to higher education, Dr. Edward Clarke published Sex in Education; or, A Fair Chance for Girls, which sparked a tenacious and acrimonious debate about the capacity of women for physical activity. He stated that "both muscular and brain labor must be reduced at the onset of menstruation". Manipulating science to reinforce established dogma prevailed for many years in spite of repeated examples of women who were perfectly capable of performing physical feats and intellectual tasks. Many early opportunities for women to engage in physical activity were thwarted as a result of this dogma."
- TheSportJournal.org
The birth of the modern Olympics in 1896 gave way to more opportunities for athletes to show the world what was possible in sports. Banned from the first global event, women weren't allowed to compete in the Olympics until 1900; making up only 22 of the 997 contestants and participating in only five of the 19 sports in the program.
The first modern Olympic Games to feature female athletes was the 1900 Games in Paris. Hélène de Pourtalès of Switzerland became the first woman to compete at the Olympic Games and became the first female Olympic champion, as a member of the winning team in the first 1 to 2 ton sailing event on May 22, 1900.
Also competing during these Games was Charlotte Cooper. An English tennis player, she was known for being "a superb volleyer and played an attacking game, rushing up to the net at every opportunity," according to the Olympic committee.
On 11 July 1900, she proved just how good she was: competing against America's Marion Jones, she won the women's tennis final 6-1, 6-4 to become the first woman to win Olympic gold in an individual event, and the first British woman to take home a medal.
Cooper went on to remain one of the best tennis players of the 19th century. Her 11 singles finals between 1895 and 1912 was a Wimbledon record, which she held until it was equaled by Martina Navratilova in 1994.
By 1920, 22 percent of universities in the US had women's athletic programs, however, most of these programs were replaced with game days and fitness classes due to pushback in the 1930s.
The 1940s and WWII saw the introduction of the first women's professional sports league, with the All American Girls Professional Baseball League. Although holding strict standards for how women had to dress and act, it was seen as radical at the time.
In 1967, 20-year-old Kathrine Switzer became the first woman to run the Boston Marathon, even though women were not allowed to compete at the time. As she was running, a race official ran up to her and tried to forcibly remove her from the course, captured in an iconic photo by the Boston Globe.
After the race, Switzer advocated for women's sports to be taken seriously and for the women's marathon to be added to the Olympic Games.
"It changed everything," she told NBC News. "It changed my life and it changed millions of women's lives."
While the 1950s and 60s saw some advancements for women in sports, particularly at the Olympic level, where the United States sought to respond to the powerful, athletic women that the Soviet Union had put forth to compete, it wouldn't be until the passage of Title IX of the Education Act in 1972 that women were allowed equal opportunity in education and in sport.
Prior to Title IX, there were fewer than 30,000 collegiate athletes in the US. By 2012, that number had risen to 190,000. Involvement in sports at the high school level went from 295,000 in 1971 to 2.8 million in 2002–03.
The share of Female Participants in the Summer Olympics from 1900-2020 rose from 2.2% to 48.7%
The Fight for Equal Rights in Sports
While equal access to opportunity in sports is guaranteed under law, the fight for true equality continues to this day. At the Olympic level, women who performed well were often subject to gender confirmation exams from the 1968 Olympics until the late 90s, when the practice was officially abolished in 1999. Even so, the International Association of Athletics Federations required mandatory tests for high testosterone for female athletes in 2011, while no equivalent testing has been demanded for male athletes.
Pay inequity in sports for female athletes has also been a point of contention in recent years, as women were earning lower wages as athletes in organizations such as the WNBA, USA Hockey, and the United States Soccer Federation, and earning less prize money in competitions such as Wimbledon and the World Surf League's Championship Tour.
Despite barriers, women have fought — and continue to fight — to be seen as equal in their athletic capabilities.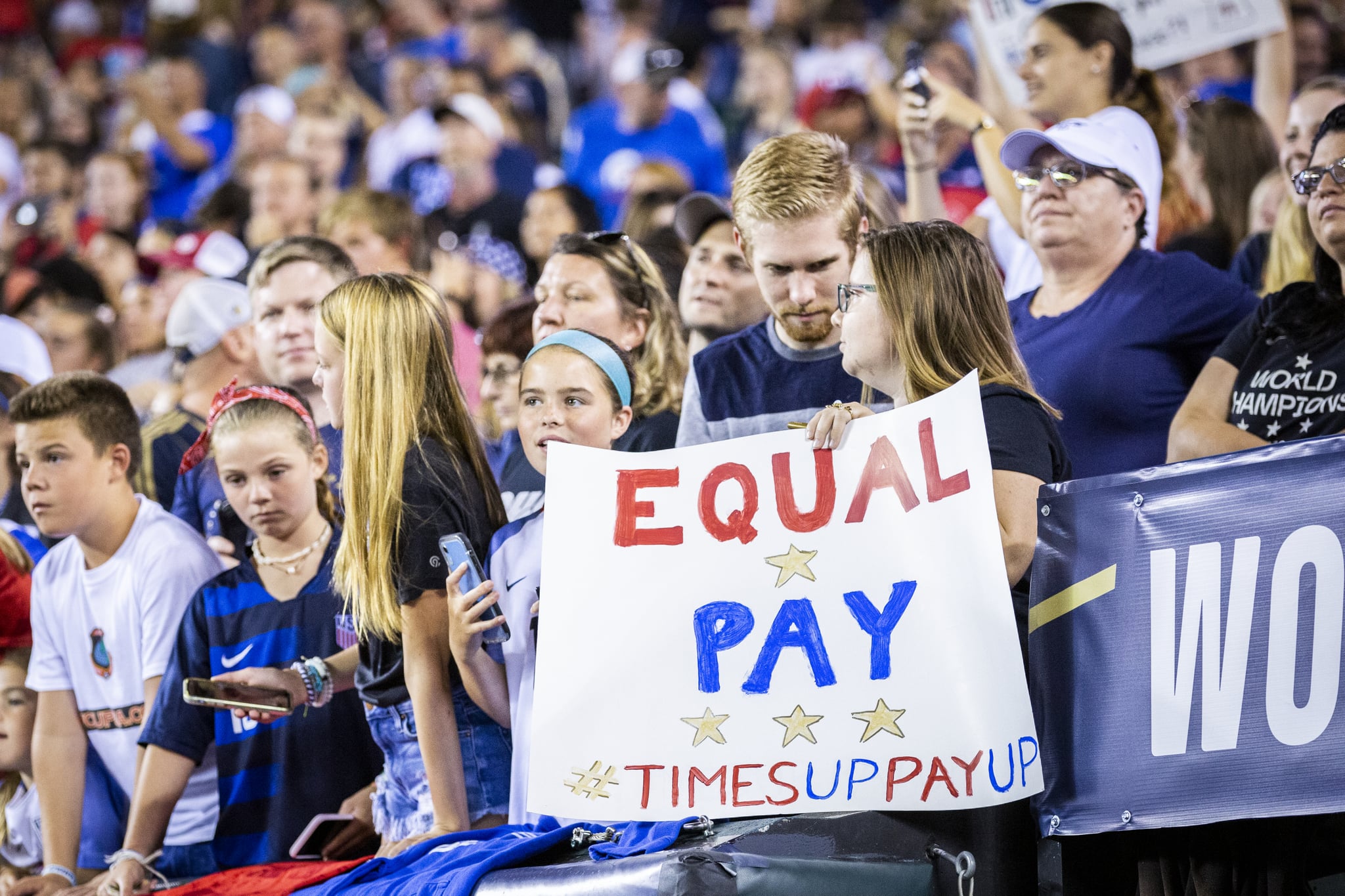 Organizations Promoting Equality for Women in Sports
Women in sports have been fighting for equality for decades, and organizations advocating for gender equity in sports activities have been instrumental in this fight. From the National Girls & Women in Sports Day (NGWSWCDay) to the Women's Sports Foundation, these organizations are dedicated to making sure girls and women have equal access to sports and resources. They provide grants, scholarships, mentorship programs, and other initiatives that help empower young female athletes.
Organizations like these are essential to creating a more equitable playing field for women in sports. They are working hard to ensure that girls of all backgrounds can pursue their dreams without facing discrimination or unequal opportunities. As we continue to strive towards gender equality in all aspects of life, it is important that we recognize the work of these organizations and support them as they continue their mission of promoting fairness and justice for all women athletes.
National Girls and Women in Sports Day is Encouraging More Participation From Young Girls
National Girls and Women in Sports Day is an annual event that celebrates the participation of girls and women in sports. It is a day to recognize the importance of sports in promoting physical health, mental well-being, and gender equality. The day also serves as a reminder of the need to create more opportunities for young girls to participate in sports.
By encouraging more young girls to get involved, we are empowering them with skills that will serve them throughout their lives. Through sports programs, young girls learn important values such as teamwork, leadership, discipline, and resilience - all of which are essential for success both on and off the field. National Girls and Women in Sports Day is an important step towards making sure that every girl has access to these valuable benefits that come from participating in sports.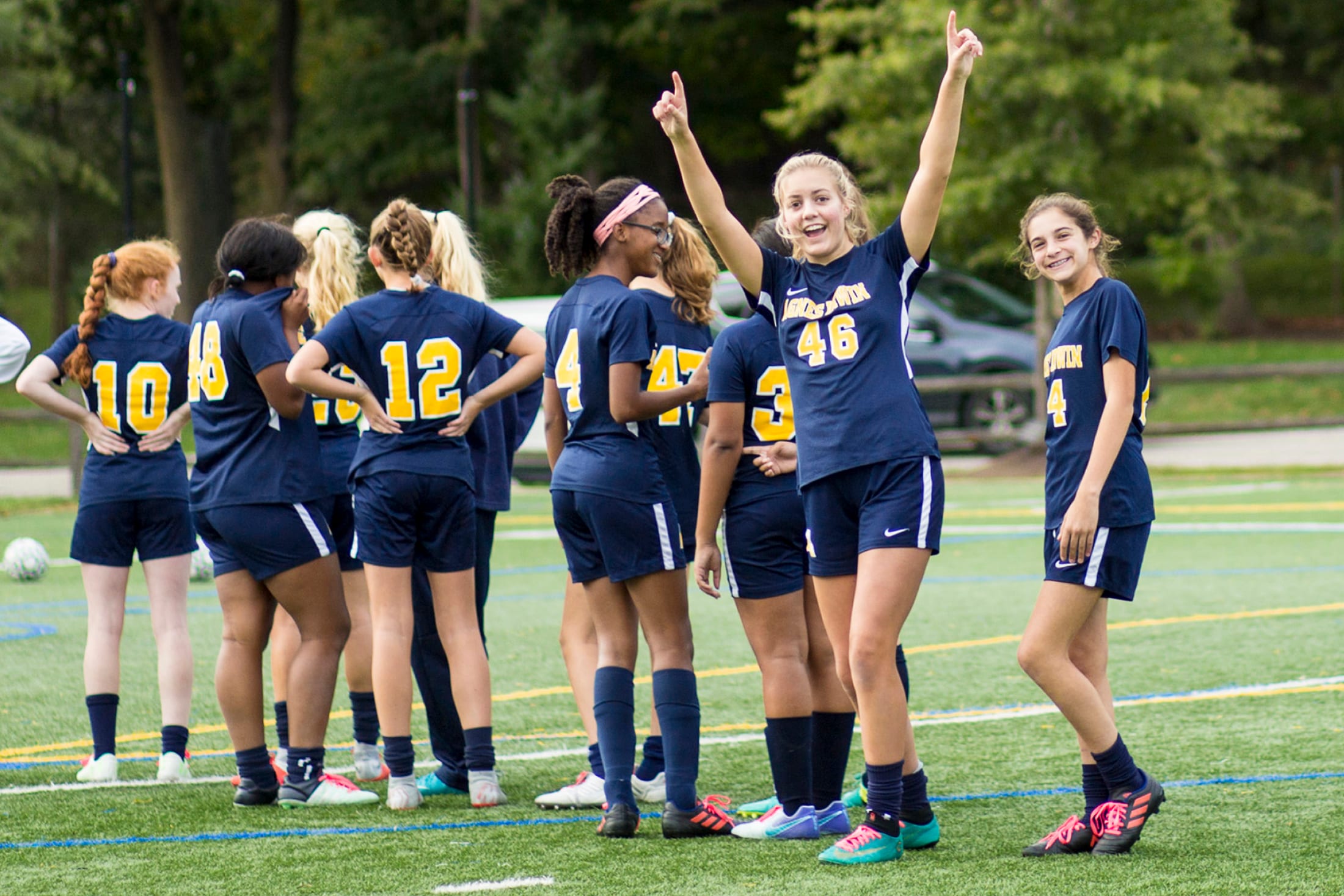 Sports have been one of the most important socio-cultural learning experiences for boys and men for many years. Those same benefits should be afforded our daughters. It is important for all of us to know that:
High school girls who play sports are less likely to be involved in an unintended pregnancy; more likely to get better grades in school and more likely to graduate than girls who do not play sports.
Girls and women who play sports have higher levels of confidence and self-esteem and lower levels of depression.
Girls and women who play sports have a more positive body image and experience higher states of psychological well-being than girls and women who do not play sports.
As little as four hours of exercise a week may reduce a teenage girl's risk of breast cancer by up to 60%; breast cancer is a disease that afflicts one out of every eight American women. (Journal of the National Cancer Institute, 1994)
Forty percent of women over the age of 50 suffers from osteoporosis (brittle bones). (Osteoporosis, 1996) None of us should want our daughters to repeat the experiences of generations of women—our mothers and grandmothers—who were not permitted to play sports or encouraged to participate in weight-bearing exercises that are necessary to establishing bone mass.
This data is provided by the Women's Sports Foundation
Benefits - Why Sports Participation for Girls and Women - Women's Sports Foundation (womenssportsfoundation.org)

For the Girls and Women Athletes in our lives:


Chaé Organics continues to honor Girls and Women in Sports by providing ToxicFree® products that keep you active, healthy, and in the game.
Buy One Get One Free. Coupon Code: NGWSports