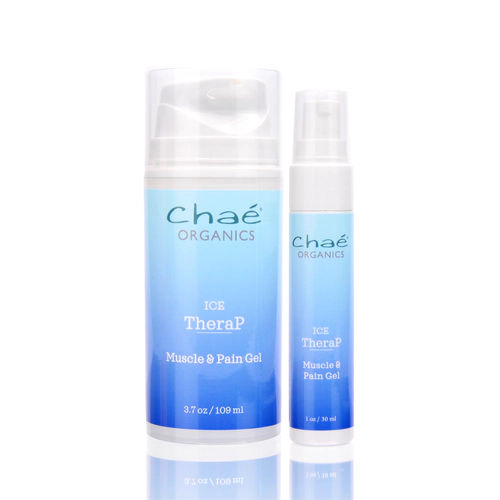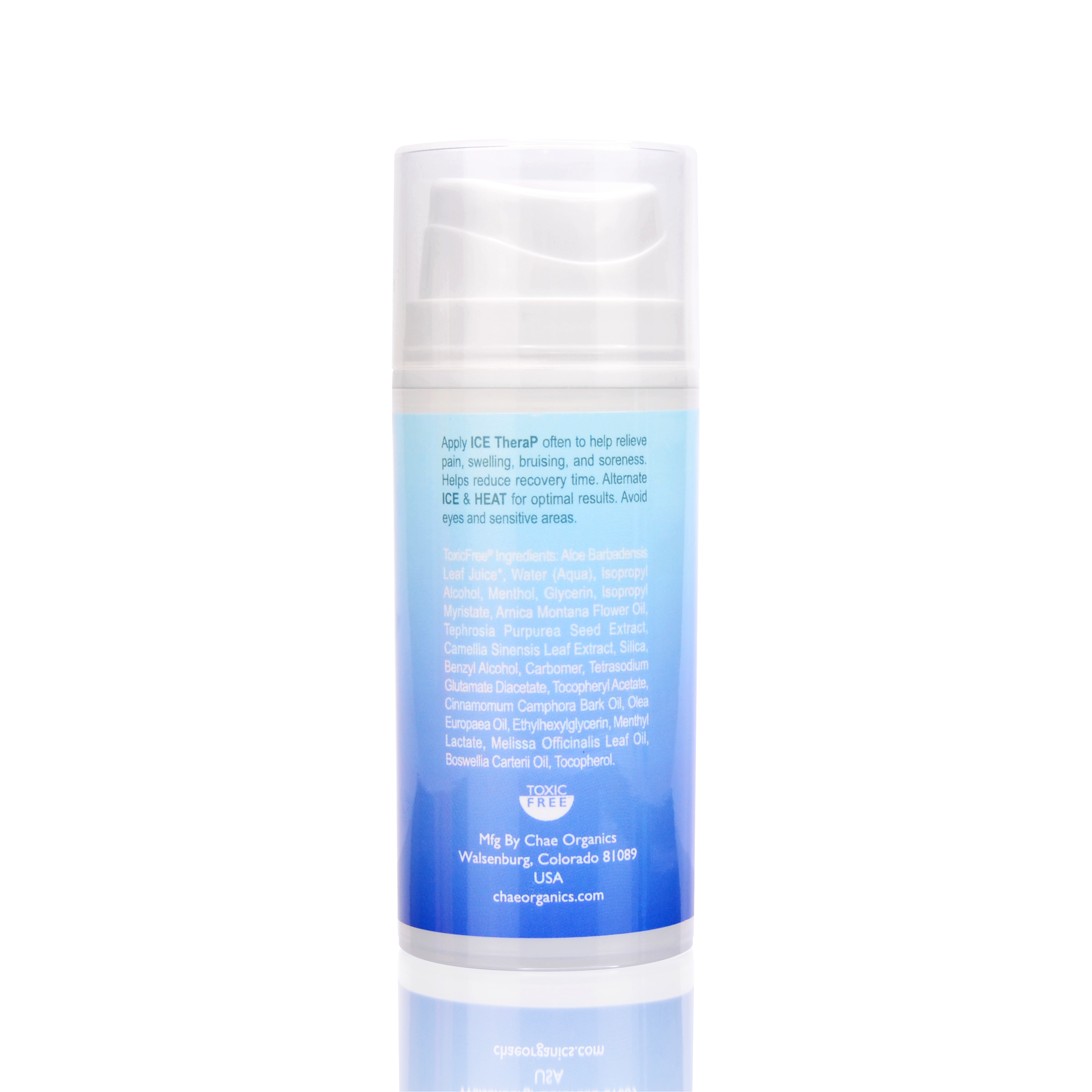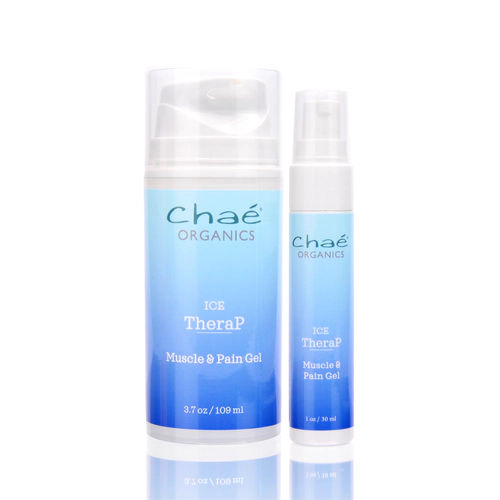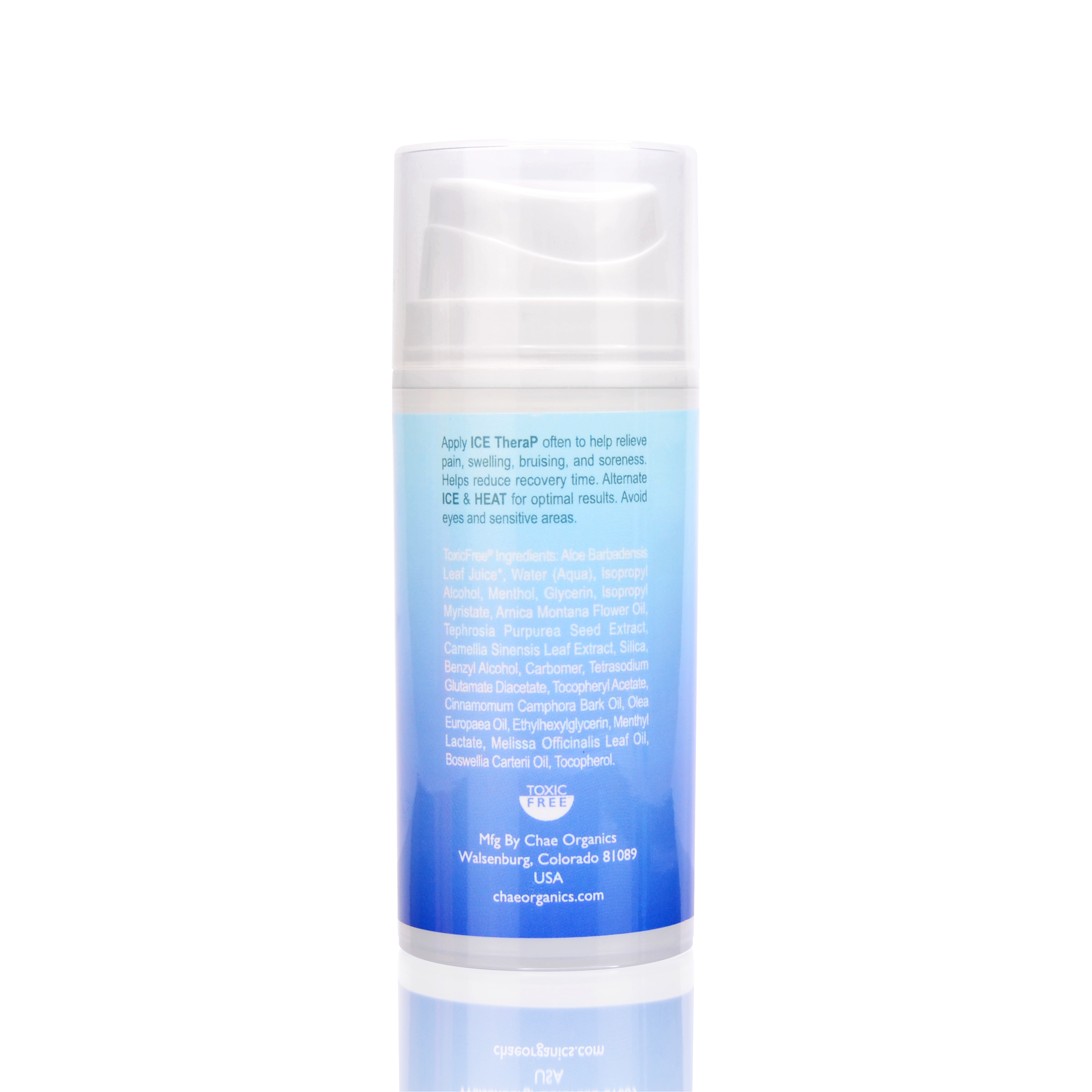 ICE TheraP – Cooling Muscle and Joint Gel
ICE TheraP Muscle and Joint Gel
Improve your recovery time with this fast-acting gel that generates a cooling sensation where you need it. Apply often.
Excellent for immediate relief after sprains and strained muscles
Apply often when your body needs help recovering
Helps reduce recovery time
Effectively reduces soreness
A sheer gel that is rapidly absorbed
Apply to assist in the relief of a headache
Use on aching knees, elbows, and other joints for fast relief
Will not stain clothing
Certified ToxicFree®
Description
Get instant relief for strained and sore muscles with ICE TheraP! Our uniquely formulated Muscle and Joint gel quickly absorbs into your skin to help reduce pain, inflammation, and recovery time. It helps reduce recovery time and alleviates soreness so you can get back to being active. Certified ToxicFree®, ICE TheraP is the best choice for safe, fast relief that won't stain your clothing. Try it now to experience fast relief from aches, pains, and headaches – so you can keep your body moving!
Apply ICE TheraP often to help relieve pain, swelling, bruising, and soreness. Helps reduce recovery time.
Alternate ICE & HEAT for optimal results. Avoid eyes and sensitive areas.
Ingredients
ToxicFree® Ingredients
Aloe Barbadensis Leaf Juice, Water (Aqua), Isopropyl Alcohol, Menthol, Glycerin, Isopropyl
Myristate, Arnica Montana Flower Oil, Tephrosia Purpura Seed Extract (breaks down cortisol),
Camellia Sinensis Leaf Extract, Silica, Benzyl Alcohol, Carbomer, Tetrasodium Glutamate
Diacetate, Tocopheryl Acetate, Cinnamomum Camphora Bark Oil, Olea Europaea Oil,
Ethylhexylglycerin, Menthyl Lactate (cooling menthol), Melissa Officinalis Leaf Oil, Boswellia
Carterii Oil, Tocopherol.
Q & A
There are no questions yet